SUSTAINABLE BY DESIGN
Our planet-friendly approach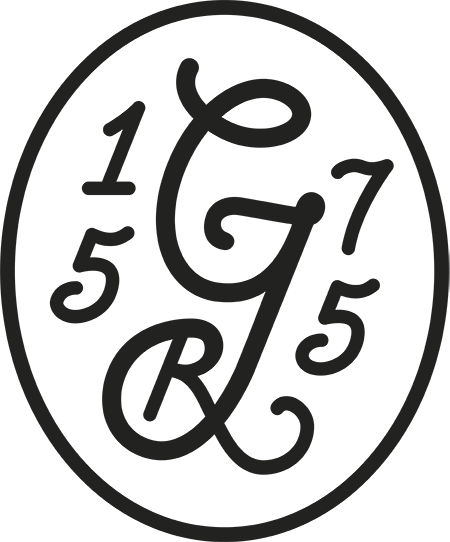 Inhabiting a 16th Century building means reclamation and reuse are in our blood. Whether restoring salvaged materials or rescuing antique furniture, our ethos has always been to reduce waste and stop beautiful resources from ending up on the scrap heap.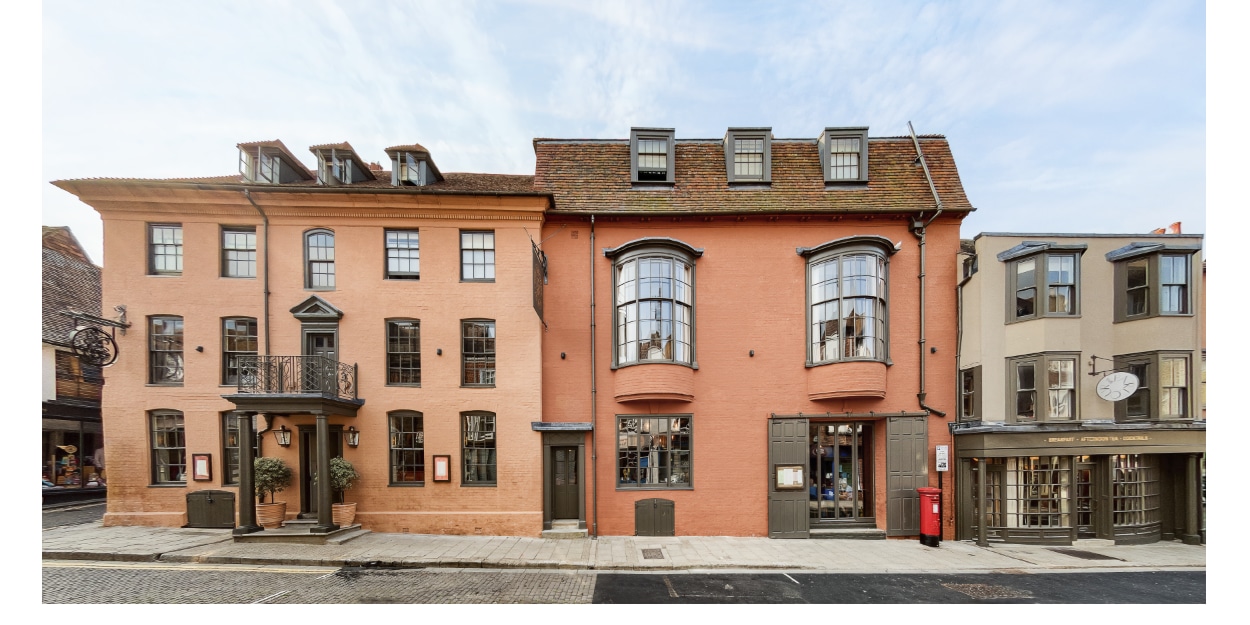 But our sustainable approach stretches beyond architecture and interior design. It shapes everything we do. As a hub for the Rye community, our hotel works hard to champion local makers, small suppliers and ethical producers. From our handcrafted signage to the seasonal veg on our menu and our support of local charities, we're proud of our planet-and-people-friendly approach to the environment, sourcing and society.
Here's how we're running a hotel with purpose and principles…
FEELING FRUITY
Our menus are printed on eco-friendly, FSC-certified paper by Fenner – with each sheet made using by-products from fruits like kiwi, grapes, olives and cherries in the place of virgin tree pulp. These natural raw materials are saved from landfill and transformed into vibrantly coloured papers using a planet-conscious manufacturing process.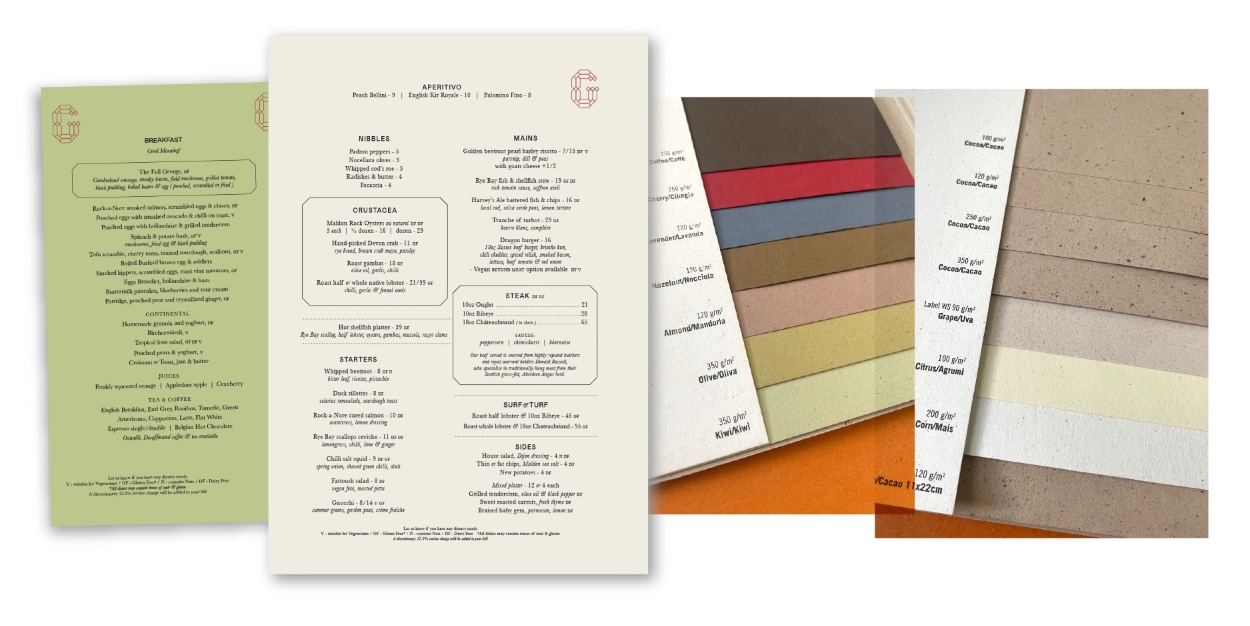 DESIGN TO ENDURE
Our recent post-fire renovation of the hotel saw co-owner Katie Clarke revive her design partnership with Maria Speake of Retrouvius. Maria, House & Garden's interior designer of the year 2019, has long set the pace for sustainable design with her creative use of salvaged materials. Her company, Retrouvius, is driven by the belief that good materials and well-made things are precious and deserve to be preserved.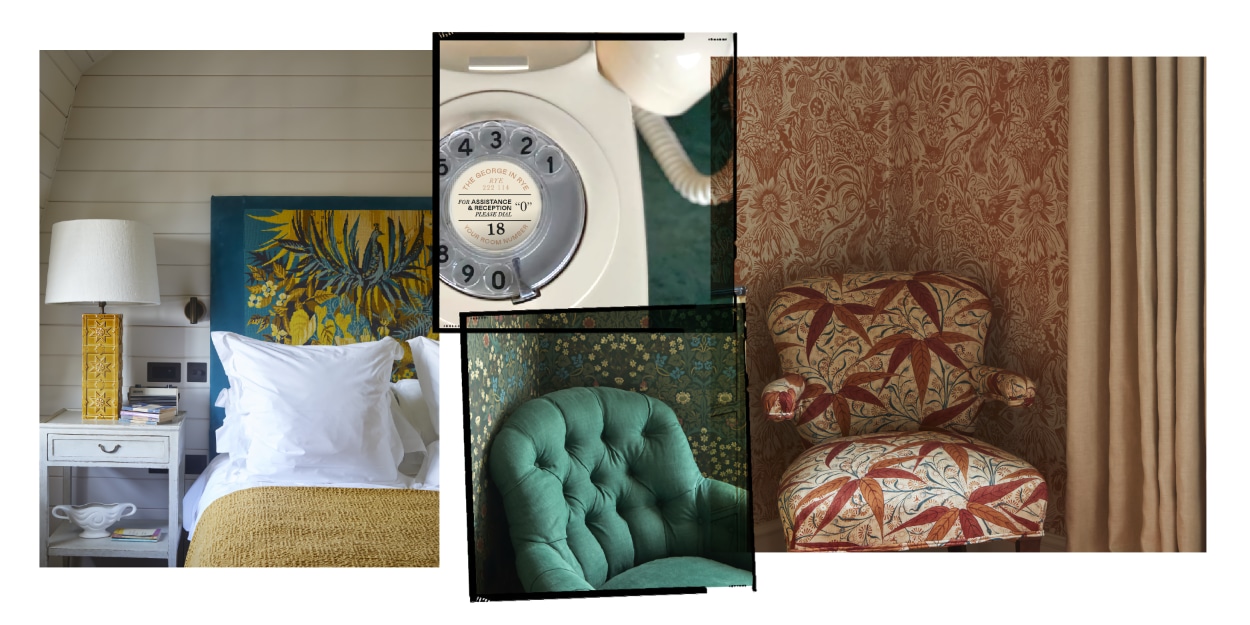 So, be it an old Bakelite phone or the enormous antique Thames Barge sail that graces the restaurant walls, guests of The George will find carefully sourced treasures and reclaimed finds at every turn. The reception desk is a reinvented church altar; the curtains are reimagined vintage textiles; reclaimed Iroko lab tops, cast iron tiles and pine cheeseboards add soul and warmth. Most of the hotel's furniture and upholstery are antiques, restored by local artisans to bring out the individual charm of each room.
DRINKS MADE ON OUR DOORSTEP
The floral berry burst of Gusbourne Kent Rosé. The hint of caramel from the roasted malts in Romney Marsh Amber. The refreshing, clean finish of an ice-cold pint of Camber Lager.
From the vineyards of Kent to the Sussex Downs, we're proud to showcase so many small, hyper-local producers on our drinks menu. With 11 local beers and real ales (all Kent or Sussex-made), hand-selected English wines served by the glass, and Biddenden draught cider, our drinks list champions fewer food miles with more flavour.
We carefully select our wines by the glass from vineyards that use kegs filled directly at the winery. A 20L keg means a 50% smaller storage footprint than bottled wine, saves 15kg of glass, and ensures the last sip is as fresh as the first. We'll cheers to that.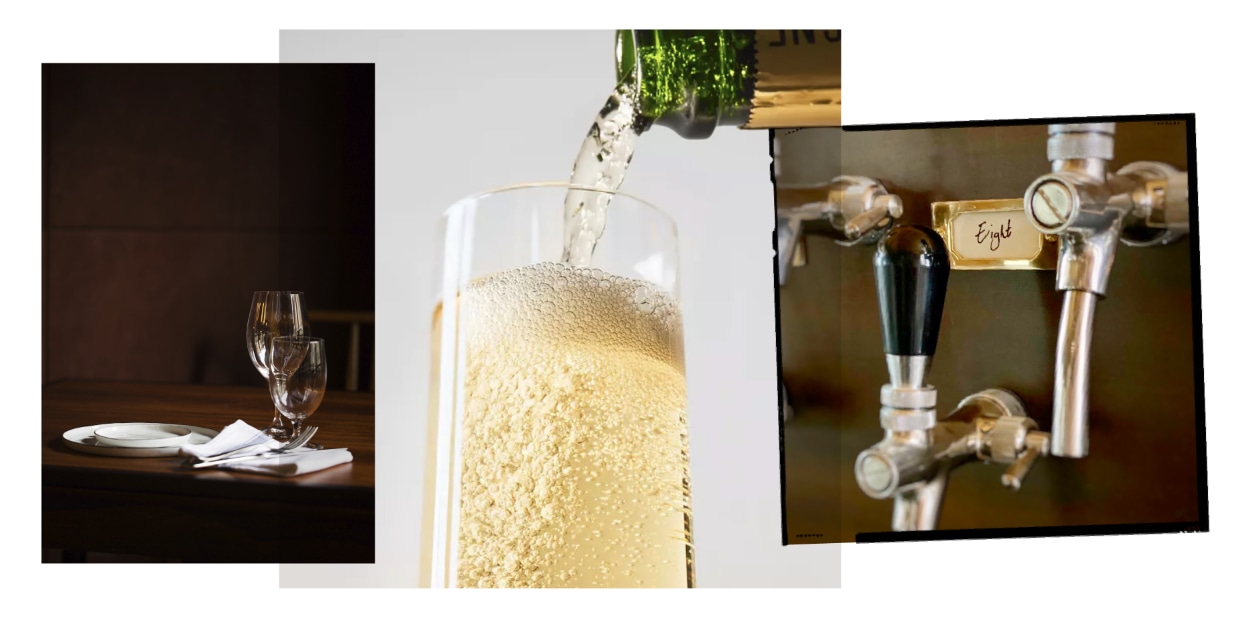 GIVING BACK TO THE COMMUNITY
Taking responsibility within the local community and supporting great causes is a fundamental commitment of The George in Rye. We add an optional donation of £1 to our chosen local charity to every guest's bill at check-out. We then match every £1 donated by our guests.
We also like to make our water work harder for our charities, so 100% of the £2 cost of a bottle of mineral water in our restaurants and bars goes to our nominated charitable causes.
Some of the brilliant charities we have supported so far include Prostate Cancer UK, RNLI Station at Rye Harbour, NSPCC's Childline, St Michael's Hospice, Demelza Hospice Care, The Oliver Curd Trust, Seaview Project and Kent Surrey & Sussex Air Ambulance.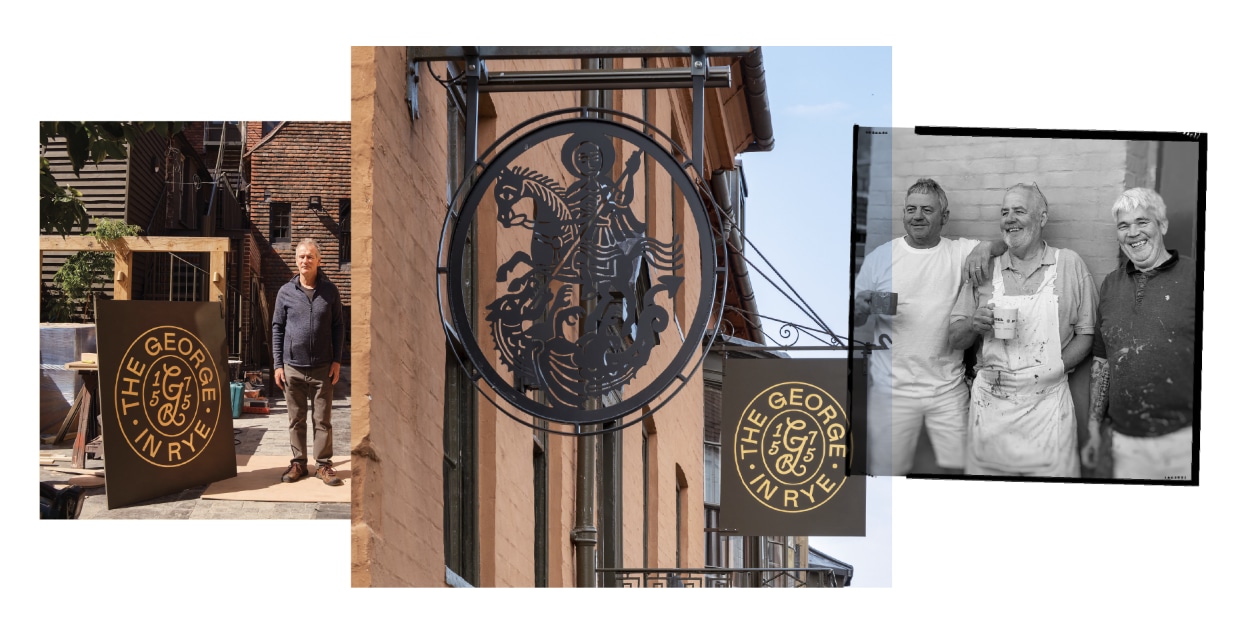 SUPPORTING LOCAL, SELECTING HANDMADE
We're proud to support local craftspeople, makers and suppliers – and we always favour handcrafted over factory-churned. This not only means our hotel is full of unique, traditionally-made objects, but that we are cutting down the carbon footprint that comes from mass production and air miles.
Our beautiful new exterior hanging sign was made by local blacksmiths Black Forge Art and hand-finished with a gold leaf logo by local signwriter, Nick.
Inside the hotel, local collaborations abound, from the end-grain floor from timber merchants Round Wood of Mayfield to alliances with High Street traders Hunter Jones, Rye Chocolates and fabrics from Merchant & Mills.
Meanwhile, an eclectic art collection adorns the hotel walls – the result of Katie's work with Rye art maestros McCully and Crane.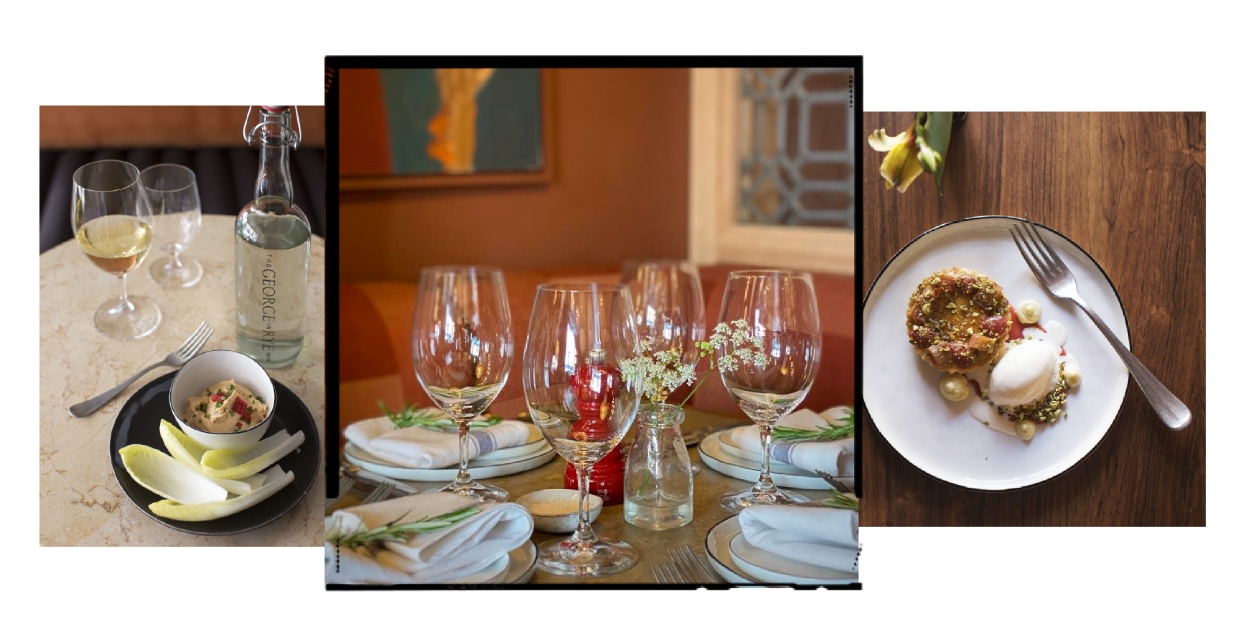 GOOD TASTE
From our sustainable fisherman Paul Hodge's daily catch to our fruit and veg guru Brett Johnson's delicious greens, we source our food as locally and seasonally as possible. For us, field-grown is always better than flown, and many of our producers and growers are family-owned enterprises.
At our restaurant, the George Grill, we celebrate local delicacies like Rye Bay scallops and Romney Marsh lamb, helping us to support our community suppliers, minimise food miles and maximise quality, freshness and flavour.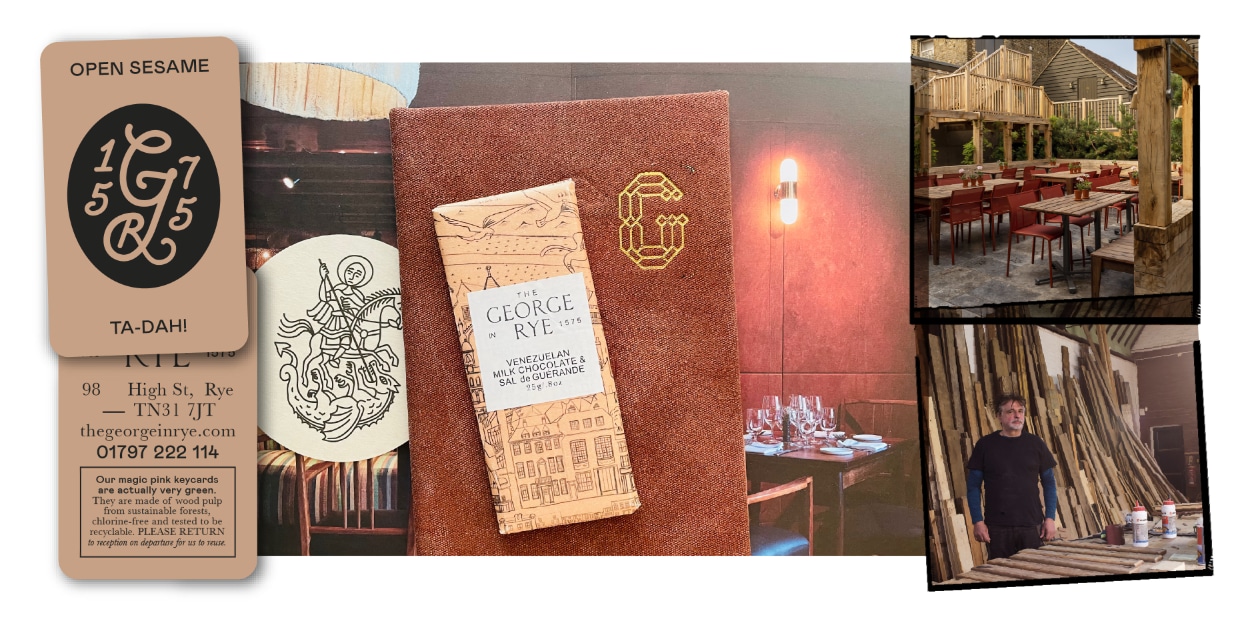 WASTE NOT WANT NOT
An ethos of 'recycle and reuse' sits at the heart of our hotel. Here's some examples of the ways we're cutting down waste:
After the 2019 fire, we carefully salvaged items for reuse wherever possible, such as the original ballroom floor that found a new home in the waiters' station.
Our outdoor tables and benches were handcrafted by a local carpenter using recycled timber, salvaged from the old Hasting's Pier after it was destroyed by a fire in 2010.
We work with suppliers to reuse all delivery boxes and cut out single-use packaging.
Our bill holders are made from off-cuts from the sail material that decorates the walls of our restaurant.
Our chocolate wrappers are printed onto our old letterhead paper.
The Dragon Bar coasters are made from recycled materials, and our pink room keycards are made from a sustainable wood pulp which is also recyclable.