Top tips for choosing the perfect food for your wedding day
Planning a wedding is so exciting - from choosing your outfits to practising your vows, there are so many memories to be made along the way.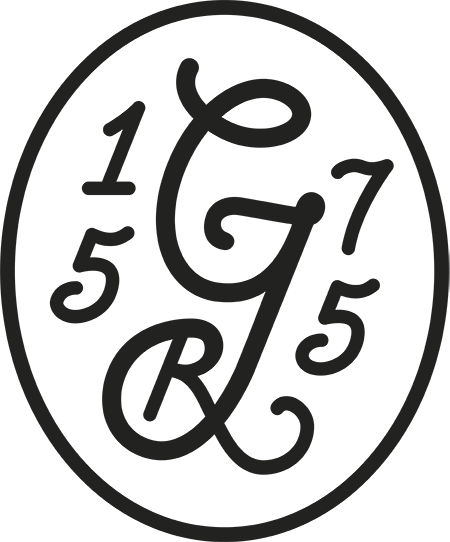 In our experience as a wedding venue with an on-site restaurant, one of the most enjoyable parts of the wedding planning process for our couples is undoubtedly choosing the food! With a special meal firmly at the heart of any big celebration, there's a lot riding on picking the perfect dishes for your big day. 
Here are our top tips for getting it spot on…
Serve up a story
Your wedding food is one of the many ways to set the tone for your special day, as well as to incorporate elements of your personality and story as a couple. Perhaps you have special memories of freshly-caught seafood by the coast, or cosy nights in eating your favourite dessert by the fire… whatever makes a menu feel personal will help your wedding to feel that bit more 'you'.
If you're keeping things casual at your wedding, classically rustic dishes can provide that laid-back feel; or if you'd love a luxurious experience, then small plates and upmarket ingredients add a memorable touch of elegance. 
Consider your diners
Part of the fun of food is that we all experience taste differently! While it's of the utmost importance that you love the food served at your wedding, you also want your guests to savour every bite just as much. 
Choosing dishes that you know will please their palates is part of making everyone feel welcome and loved, so thinking about who will be enjoying your wedding breakfast will help to choose a menu that everyone is delighted with.
Check your guestlist for any dietary requirements too, so that your menu makes vegans, vegetarians and those with allergies feel just as catered to. Incorporate a few child-friendly options keeps any younger guests happy, and lets the parents off the hook too.
The most well-planned wedding days tend to feature a regular interval for food; welcoming guests with canapes is a lovely way to tease what's to come – as well as lining any hungry stomachs before the drinks are poured! 
Keep the drinks flowing
Your drinks menu should be crafted to complement your meals, keeping guests happy and hydrated at every part of your day. 
Arrival drinks are always a welcome sight for thirsty guests, and help everyone to settle in to your venue – why not choose a signature cocktail to make your menu extra personal?
Here at The George, our standard wedding package includes cocktails for the arrival party the night before your wedding, as well as reception drinks, wine at the wedding breakfast, Chapel Down Brut Reserve for toasting, and teas and coffees to perk up anyone who may be flagging! 
Bon appétit
You wouldn't book a wedding band without listening to them play first, so in our opinion, a tasting is just as essential.
Once you book a wedding package here at The George in Rye, we'll arrange a private tasting experience with our Chef, who will walk you through your culinary choices. You'll be able to select the perfect dishes without being hurried, and ask any questions you may have (as well as being treated to a thoroughly delicious feast!). 
Check what's included 
Checking whether food is included in your wedding venue's packages can be a key element in planning your wedding – a wedding venue with an on-site restaurant is generally best equipped to wow your guests with a fine dining experience.
With private dining in the Long Room, your guests will enjoy chef-prepared food from a personalised menu, as well as a wine list chosen by you. Our wedding packages include canapes and a three-course wedding breakfast, featuring dishes like pan-fried seabass, wild venison wellington, Fine de Claire oysters and dressed Devon crab. 
Love the locals
At The George in Rye, we love delighting our wedding guests with seasonal and locally-sourced menus that they'll be talking about for years to come. Honouring the seasons and working with local suppliers is part of what we do here – it means that you get to enjoy quality dishes made with the freshest ingredients, and your guests get to experience a taste of the Sussex coast. 
Some say that cooking is 'love made visible', so it's an honour for us to add a little extra romance to your special day through thoughtfully-prepared dishes. 
Eat, drink and be married
If you'd like to find out more about booking a wedding or a reception meal at The George in Rye, we'd love to walk you through your options. 
Request a brochure today, or arrange a guided viewing to see why so many happy couples have chosen us for their special day.