Rye Scallop festival
Rye Bay Scallop festival takes place annually in February (24th February – 4th March 2018).  Our locally-caught scallops are said to be some of the best in the country and to celebrate this Rye's restaurants produce special scallop inspired menus and a program of events is on offer including scallop-cutting and scallop-cooking demonstrations, as well as scallop-tasting evenings with musical entertainment and local award-winning wine tastings.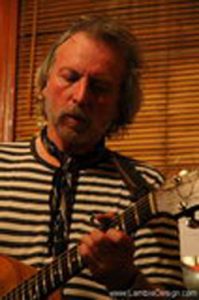 On Sunday 25th February, The George is delighted to present Jazz and Blues singer, Louis Turpin in the Tap Bar from 4:00pm – 6:00pm.
Louis, well-known locally, has been performing since the 1960s (and once supported the Small Faces at Eel Pie Island).  He has appeared at numerous Jazz & Blues concerts at festivals and in pubs, clubs, private events.
The event is free for patrons of the Tap Bar.