Lunch at The George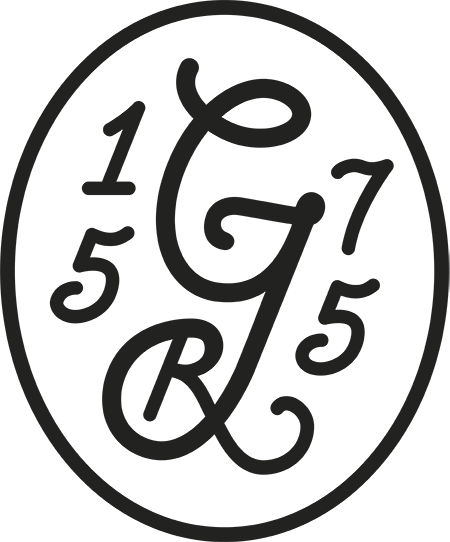 We were recently honored by a visit from the Rye News, who popped in for lunch and a chat with Brett Johnson, fruit and veg supplier to many local businesses, including to our Head Chef, Josh. They were kind enough to give us permission to reprint the article:
"When we went into lockdown in 2021 we had orders coming out of our ears for that Mother's Day weekend. We thought lockdown would start on the Monday so everyone could enjoy the weekend. But on Friday Boris pulled the plug. By Saturday morning all but one of our 50 customers had cancelled their orders. We started work immediately to convert our warehouse into a shop. A month ago we launched our first online shop. And now The George is back too!"
I am waiting in the elegant new lobby of The George Hotel to celebrate lunch with Brett Johnson, whom many readers will know from Johnson's first fruit and veg shop in the 90's at 29a The High Street. He arrives in shorts and tee shirt straight from work bearing a surprise box of freshly picked local berries. This is a characteristically generous gesture from someone who works 13 hour days, six days a week and whose nature is always to please.
We are shown to a quiet corner table to explore the menu over a cold beer for him and a white wine Spritzer (on ice in a HUGE goblet with a straw) for me. Neither of us are "people who lunch" so this is a totally unique treat to have a bit of time out at Brett's particularly crazy time of year.
We kick start our conversation to find out why this 46 year old is so passionate about fruits and vegetables. He attributes this to childhood memories of the smells and tastes of the Kent countryside, of "always being outside and never inside" on his family farm, picking hops with his Mum and eating "wonky apples with so many flowers for pollinators that we can never smell or taste again". Brett and his wife Rosalind, a special needs nurse whom he met at school, who also does the accounts for Johnsons, live in Sellindge with their two daughters, eleven and two and a half, and fifteen-year-old stepson. They love to cook, encouraging their children to appreciate natural resources on land and sea. They take family holidays now in their new campervan "to get away from screens discovering survival skills in the wild".
A forces career thwarted by asthma
Brett admits he was never interested in school. He didn't take any exams and thinks he might have been diagnosed as dyslexic if he had been tested. At 18 his ambition to become a chef in the forces was thwarted because of asthma. He did a bit of civil engineering work in France and on fishing trawlers in Rye Harbour. Some of the ethics fishermen used then and now are perplexing to Brett who has very strong views about the future of fishing. We began to talk about this just as Josh, the head chef of The George, appears at our table to say "hello".
Josh and Brett have frequent chats about new menus at The George. If a seasonal vegetable is coming to an end in the UK, it can most probably be found abroad. Brett has good relationships with suppliers who deliver regularly and on time to the UK from the Netherlands. He says he has had only one late delivery this past year. We find we both listen to the radio a lot to hear "other people's arguments" which leads to a debate on issues around food and Brexit, climate change, the future of importing foreign produce, and worries about cuts to UK school food budgets which contradict UK health policies for children…mercifully our starters arrive.
Duck rillettes with celeriac remoulade on sourdough toast for him and Rye Bay scallops ceviche in lemongrass, chilli, lime and ginger for me. These dishes deliver on both appearance and taste and are beautifully served.
Appearance and flavour are of paramount importance to Brett and his customers.
"People shop with their eyes these days…Supermarket chains are responsible for this."
Brett's customers are primarily professional chefs and/or members of the public who love to cook. These are people who think seriously about where their fresh produce comes from and how it is grown. They won't tolerate fresh food wrapped in plastic and they want to know what happens to necessary and unnecessary waste. Johnson's face daily challenges to maintain high standards to serve The George Hotel along with their other 40-50 discerning clients including local restaurants, schools and colleges, plus individuals living in 25 local villages who receive deliveries on a daily basis. Every order is personally serviced by Johnson's staff who know the provenance of each item. In the old days, produce was colour coded: RED for English, BLUE for Foreign and GREEN for local. Packers and drivers often need to get up at 4am to sort deliveries from their warehouse/shop in Unit G7 Atlas Business Park on the Harbour Road, which is open Thursday to Saturday to the public.
Our main courses arrive and we compare our choices. Brett's Rye Bay fish and shellfish stew in a rich tomato sauce topped with saffron aioli is a 100% success! It looks and tastes delicious. My perfectly cooked turbot with beurre blanc is succulent and delicate. It sits on a bed of thin dark green samphire which I had not seen before. Brett explains this is an imported variety from Israel as the plump salty British samphire on our coasts isn't quite ready yet.
'Is veg and fish waste a misplaced resource?'
Over indulgent desserts – strawberry parfait for Brett and an over-the-top chocolate brownie and salted caramel sundae for me, we get serious about food waste. I ask what happens to waste vegetable trimmings as current cross-contamination laws prohibit giving them to local pig farmers, apparently.
In the old days, Brett says there was an old man who lived in a caravan in Rye who collected trimmings daily to feed his herd of goats. But now Johnson's must pay a large general waste disposal company to remove them. We wonder if there is a better local job opportunity here for someone with a few bins and a van to be paid to find a local environmentally friendly use for these trimmings?
Similarly, in Brett's fishing experience, the disposal of waste fish has seriously bothered him ever since he was on the trawlers at seventeen. When fishermen select saleable fish from their nets, loads of unwanted fish are left in the nets to die. These dead fish, sometimes a ton on a good day, are then dumped back into the sea. Brett believes it is morally wrong to pollute the sea like this and hopes someone can find a way to process them to make cat food or other environmentally friendly products.
Apart from the gratitude we both feel about the return of fine dining at The George, my conversations with Brett are a reminder never to take for granted the sensory pleasures, culinary possibilities, and nutritional benefits of our locally produced fruits and vegetables.
Image Credits: Susan Benn / Rye News
Click here to see the article on the Rye News website.