Lunch at The George
WITH PAUL HODGES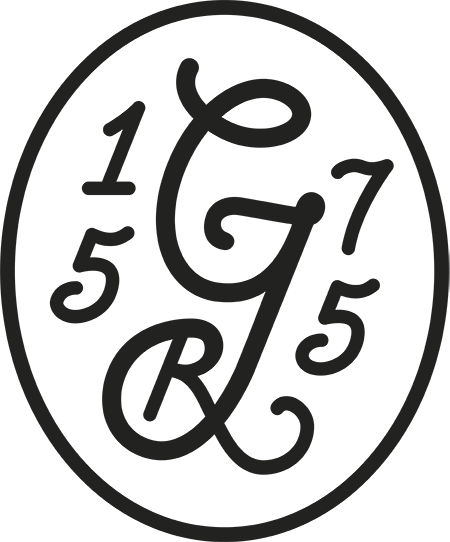 In this, our third serving of Rye News' 'Lunch at The George' interview series, Susan Benn sits down to a seafood feast with Paul Hodges, sustainable fisherman and long-time supplier to The George Grill. Tucking into Rock-a-Nore cured salmon starters and our signature Rye Bay Fish and Shellfish Stew, Paul reveals the fishing secrets he learned from the French, how a full moon affects fish behaviour, and recounts selling his catch of the day to illustrious customers including the then Prince Charles and Princess Diana…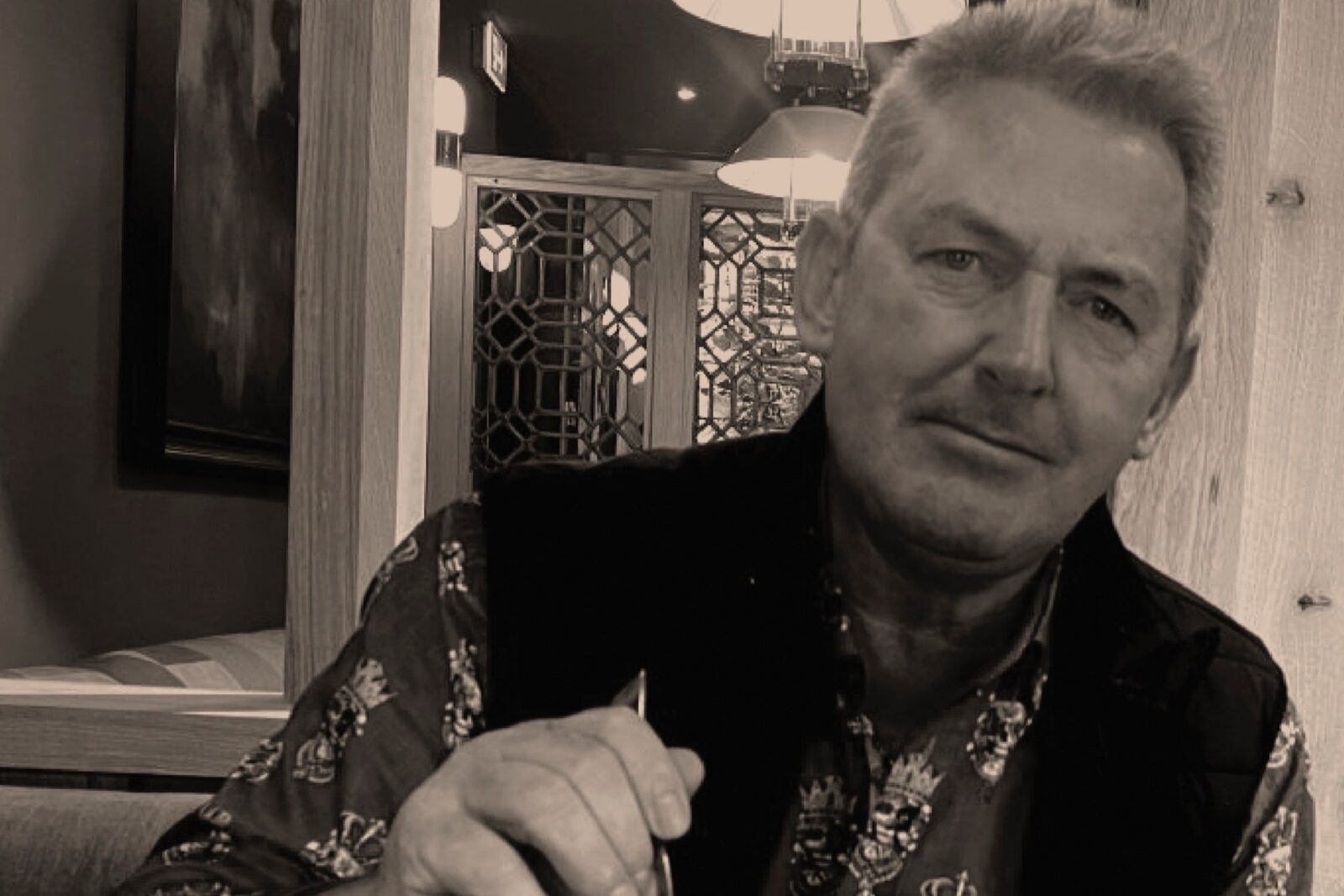 I am to meet Paul Hodges, valued supplier of fish to The George in Rye, in the bar for a beer before our lunch. As a relative newcomer to Rye, I am aware of how little I know about the lives of fishermen here. This is not surprising I suppose as, unlike Hastings, Rye is not perceived as a fishing town. The iconic traditional fishermen's huts, traditional boats and "daily catch" in Hastings are a major tourist attraction and an educational resource for school children and their families. So I am excited to be meeting a local fisherman, born in Lydd who grew up on the Marsh, with his first-hand stories of fishing and selling fish.
Paul spent 27 years catching fish in and around Rye Bay and the Channel. As a young man, he joined the fishing fleet in Dungeness with the oldest boat in the fleet. Keen to use new scientific methods of learning about fish behaviour, he was entrepreneurial and progressive. An early adopter of new forms of fish detection equipment, he was among some of the first in this area to target specific species with nets designed to catch them at optimum times during the ebb and flow of the tides.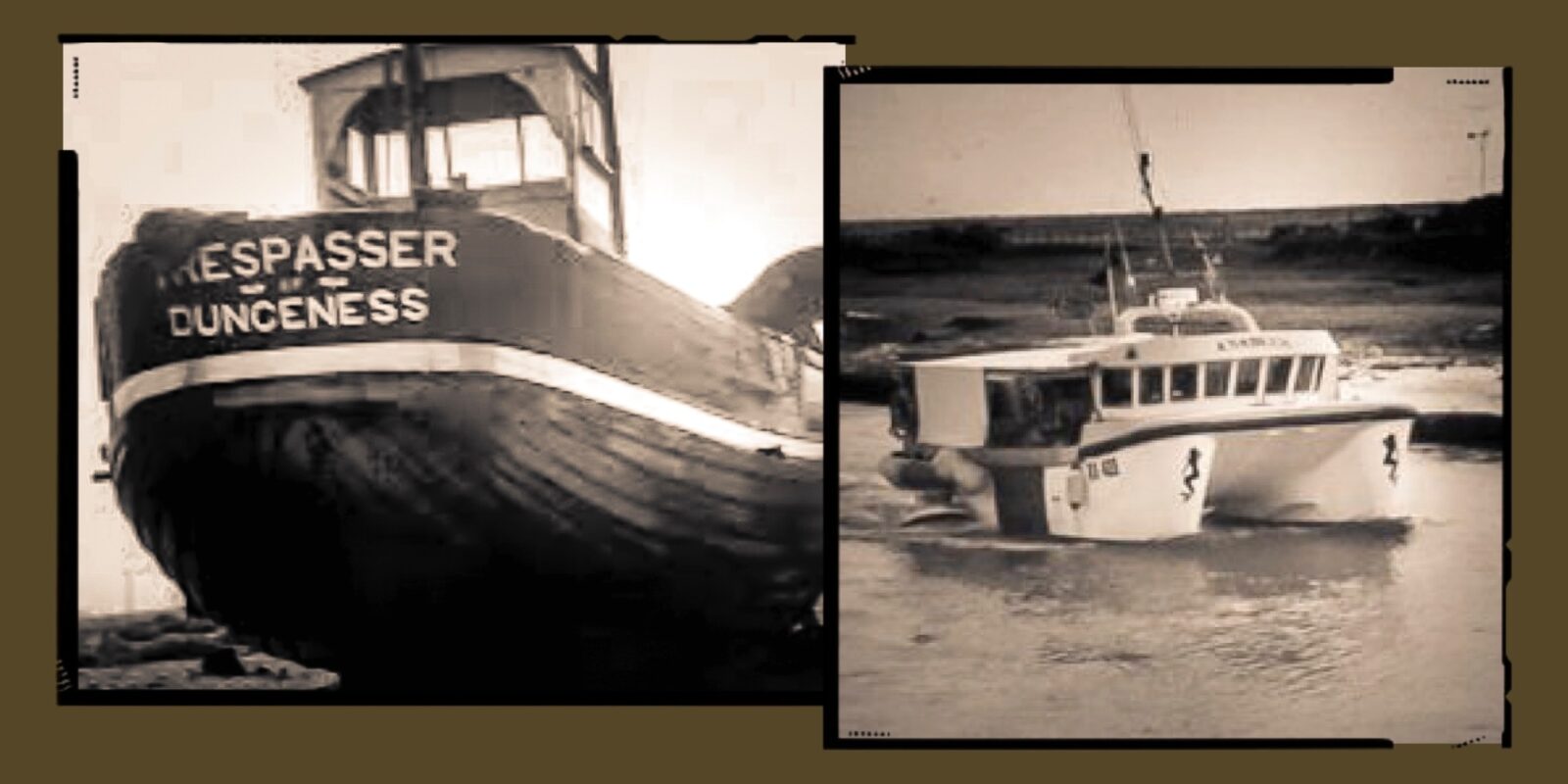 "When my 40-year-old boat needed repairs I went to the bank to ask for 25K for a new boat. After they gave me that money I never looked back for the next 20 years."
BOOM TIME IN A FISHING BOAT

Over a local beer, Paul recalls his numerous visits to the bank to get loans to keep upgrading his boats as each new high-tech kind of equipment became available. Three years after buying his first new boat, he bought another, fitted with state-of-the-art electronic sonar equipment. This trebled his turnover. By 1996 he was designing a robust 10 metres catamaran that could take him further out into the Channel to fish in all weathers. This was a boom time for him.
In mid-Channel, he met and made friends with the French fishermen who taught him their techniques. "I am still friends with these fishermen… we go to their family weddings… I love the way the French deeply understand and appreciate their fish."
Curiously the rules for these 10 metres category fishing boats, stipulate a length of 10 metres, but allow the width to be any size. By 2005, Paul took advantage of this design challenge to build an even wider more efficient catamaran with an even larger fish room capacity.
Our Rock-a-Nore cured salmon starters arrive. They are succulent, juicy and tangy with fresh watercress and a piquant lemony dressing. Paul is telling me how French fishermen are "more nomadic," combining their scientific knowledge of fish behaviour with centuries-old observations about the weather at sea, phases of the moon and tricks handed down from generation to generation. I'm curious to know more about what fish behaviour is like.
At high tide, the surge of water here can reach six knots. This means that sole, for example, who feed at the bottom, become much more active during these surges, especially with a full moon. The cod, also a bottom feeder, has a body designed to swim with one profile which is adapted to high tides, and another for low tides. When the surge of water at low tide becomes only about two knots, the cod fish has a little chin which helps to guide itself along the bottom to feed. These fish are totally colour blind. All they see is a blur. So sometimes a bit of plastic, a paper bag or even a complete set of false teeth on one occasion can be found in their stomachs, a grim reminder of how much humans threaten the lives of the fish we so easily take for granted by the time we see them at a fish counter.
A young fisherman needs a five-year or even a ten-year plan to work out how to earn enough money to get a mortgage and raise a family. By 2014 Paul couldn't see how to make the finances work for his son the way the local fishing industry was going at that time. DEFRA's regulations and restrictions about how much fish and what kinds of fish could be caught made "under ten metres" commercial fishing increasingly difficult for fishermen here.
Paul says these DEFRA rules rely on scant scientific evidence. "Minute snapshot trawls" are lowered from 200 ft vessels 10 times a year in given areas across the UK, to calculate what is being caught. The sample data is then passed onto government departments to make the laws about what fishermen are allowed to catch. Sadly, "the voices of the fishermen are neither consulted nor heard in this process." Paul's son decided to use his experience of the sea to gain further maritime qualifications which now enables him to take big ships around the world to monitor wind farm sites. By 2014 Paul had left fishing completely to focus on his sales business.
In the 90s, Paul bought his boat into Rye Harbour to deliver his "catch of the day" to The Place, Camber's first gastro pub. The owner, who was in public relations in London, was ecstatic about what he saw that day. He invited celebrities and friends to come down to Camber to dine and enjoy a day by the sea. Some of his guests were there in their classic cars. Paul remembers: "They saw the fish in my van and wanted to buy some for a birthday dinner for a relative who just happened to be Piers Morgan. Another enthusiast there told Rose Grey, the co-founder with Ruth Rogers of London's famous River Café, about my fish. These introductions launched PH Fish into the fish-selling business. We began to supply The Griffin at Fletching, the famous 400-year-old pub overlooking the Ouse valley frequented by Charles, Diana, and Camilla."
NO LOGO. NO MARKETING. BUT SOME FAMOUS PEOPLE..
News of the quality of The Griffin fish menu spread. It was at this time that Alex Clarke, co-director of The George, heard about Paul and invited him to supply his fish to the hotel – a continuing relationship which is very important to Paul.
As more gastro pubs in Brighton and the Southeast ordered PH Fish, success followed over the next ten years primarily by word of mouth. The big fish companies were jealous of PH Fish. They tried to understand Paul's marketing but couldn't because he didn't have any. PH Fish had no website; his van had no signwriting on it.
The company began organising popular public events. At the Hotel du Vin in Brighton, a famous pop group chose fish for their dinner in front of an audience before a performance. During this period Paul met and made friends with famous chefs. His relationships with chefs and cheffing are very important to him and they occupy our conversation as our mains arrive: two big steaming bowls of Rye Bay Fish and Shellfish Stew. This fish concoction is a signature main dish for The George. Generous chunks of assorted fish and shellfish in a rich velvety spicy tomato base flavoured with saffron aioli make for a totally satisfying experience! Bouillabaisse by any other name.
Famous chefs used to play with the fish Paul brought to them. He says: "They were very hands-on – cutting it up, trying new ideas, sending some bits back – it was very theatrical, very passionate and disciplined. Cheffing now is just a job. It's hard to find the professionalism of Gordon Ramsay, Antonio Carluccio (who taught Jamie Oliver), Marco Pierre White, or Jean-Christophe Novelli, the French celebrity chef who learned under Keith Floyd."
Floyd spent five years in France learning "nouvelle cuisine" to educate British diners. He was the first to do this. "Everyone trained by these chefs has a similar degree of passion and attitude about military precision. The French use the words 'a brigade of chefs' for a reason. This kind of authority is just not the same now. Nor do chefs think about how to plan menus around the availability of certain species of fish.
"There are actually six days in a month when you can't catch cod, for example. This just doesn't matter to some chefs these days. Even if they know they can't get it, they put it on their menu – so I advise them to make the most of seasonality by celebrating certain types of fish on their menus accordingly."
Paul feels very protective of some of the chefs he currently meets who are overworked, untrained, and not getting enough money for what they are expected to do, often working in under-equipped and understaffed kitchens. He and a friend in human resources recently designed a support package for restaurants to pay just £15 a month to give coaching and psychological help to chefs who are struggling.
Since the Covid crisis, many good chefs have left the profession. A charismatic, imaginative chef can transform the fortunes of a restaurant, but finding one with enough passion, imagination, talent, and authority to create memorable, distinctive food, and to inspire both kitchen and restaurant staff, can be a problem.
COVID, BREXIT, AND THE FUTURE OF FISHING IN RYE
Wholesale fish sales were dreadful during Covid lockdowns but retail sales and home deliveries for PH Fish went crazy. "People were thinking more about healthy living habits and diets including more fish and vegetables," says Paul. "As the cost of living is increasing it's worth noting that a hundred grams of fish still cost less than a hundred grams of meat." Paul thinks we are probably selling 40 percent more fish in England now, despite post-Brexit media melodramas of 24-hour delays at port, outrageous amounts of paperwork, customs duties, and other imposed bureaucracy.
When PH Fish needed a base from which the company could export their fish, a failed attempt was made to buy the fish depot in Rye where Chapman's Fish Market is now. Subsequently, when Hastings Fish Market went bankrupt, Paul saw an opportunity to build his business from there – and he moved in. The market is a thriving success.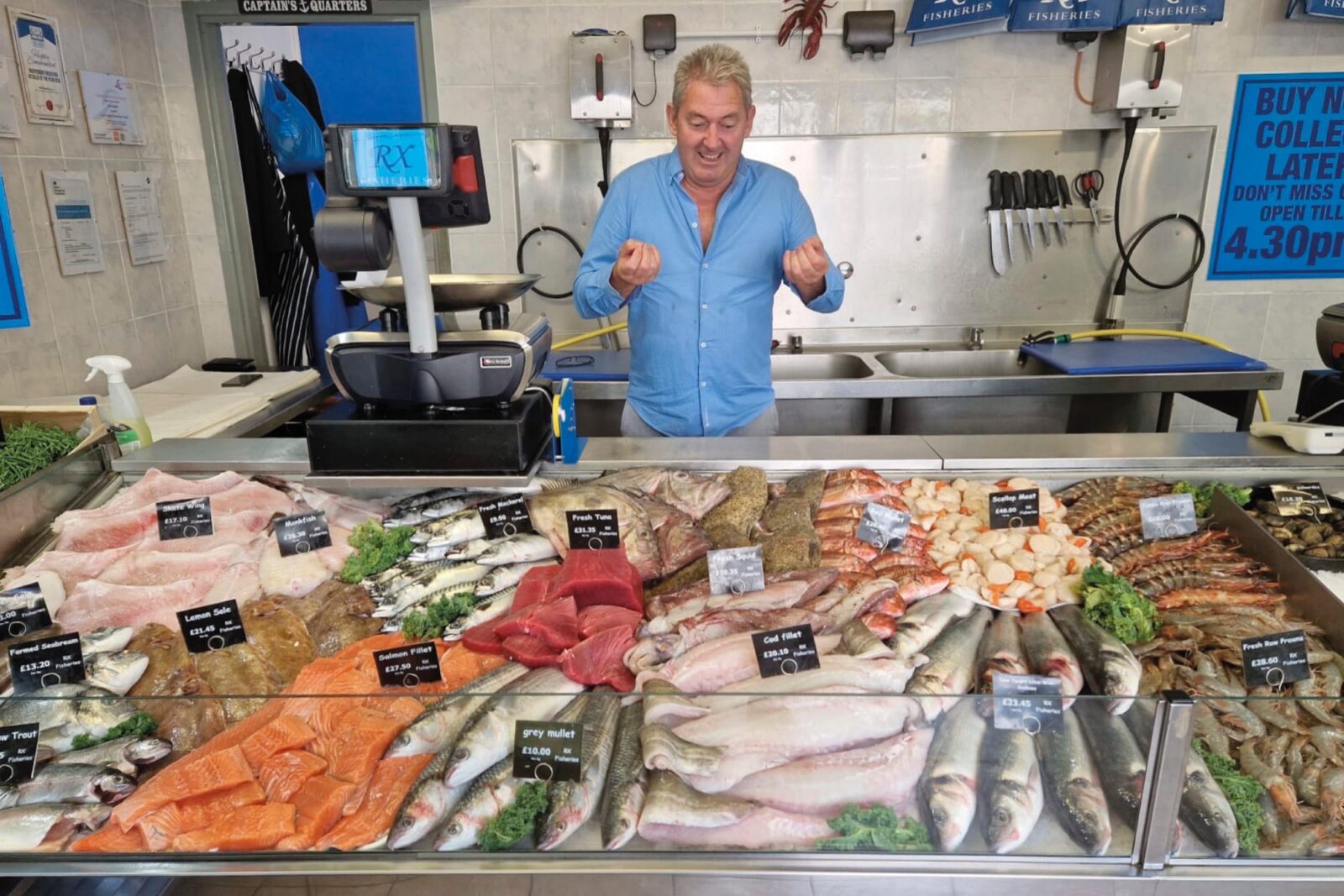 We focus our conversation now on the longer-term future of the fishing fleet in Rye with some concern. I am told there are a small group of fishing boats who come into Rye Harbour manned by only one to two fishermen in these wooden boats. I wonder what will happen when these fishermen retire. Will there be a fleet anymore? Paul says Hastings' iconic traditional fleet is now a fraction of what it used to be but because of the economics of tourism, it doesn't matter.
The older fleet thrives in Hastings because of nostalgia. We begin to imagine how a celebration of the Fishing Heritage of Rye might help to revive centuries-old associations between the sea and fishing here, conjuring lots of ideas. Could we publicise the connectivity between our fisherman, our wet-fish shops and the restaurants in town that serve locally caught fish? Would "Fish PR" work in Rye? Might Rye's Fishing Heritage find a presence in Stand Quay, in the harbour where the boats come in by the Rye Bay Fish shop, or at Chapman's Rye depot where the daily catch is now sold to the public? Could restaurants in Rye focus more on seasonality and write fish facts and stories about what they serve on their menus? Would fish festivals celebrating seasonal species attract more people to Rye like the Scallop Festival did?
Paul believes future planning around the sustainability of the fishing industry here must consider the sustainability of the fishermen and their families as a priority. At a time when so many low-income families struggle to find affordable housing and survive the rising costs of living here, local planners need to recognise what a fisherman's family can actually afford. We would hope that any developers building new housing in Rye will value the needs of fishermen whose work is so important to our local economy and wellbeing.
We end our lunch on an optimistic note, recalling the visit by our mayor and deputy mayor to France to discuss twinning the ancient towns of Rye and Montreuil-sur-Mer. If this exciting project can go ahead, we hope there will be many future possibilities to discover more about French fish culture and to celebrate our own.
Image Credits: Susan Benn, Paul Hodges