How to find the best wedding venue for your big day
You're getting married - congratulations! Now the fun really begins.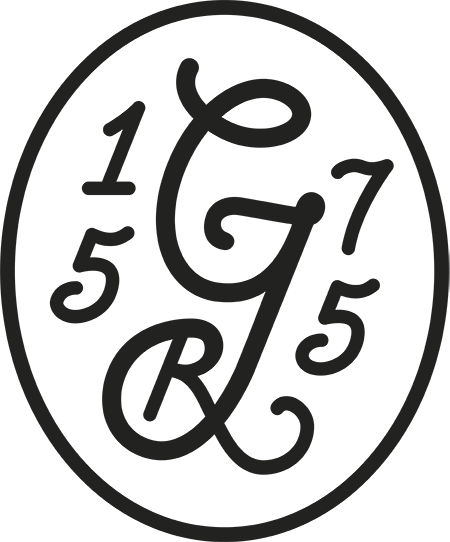 When it comes to finding that perfect wedding venue, there's a lot to consider, and it's one of the biggest decisions you'll have to make on your wedding planning journey. 
To save you from the overwhelm, here are our top tips for finding somewhere that just feels right…
Honour your personal style
Does a luxury wedding venue feel right up your street, or are you a country pair who spend more time in Barbours than ball gowns? Whatever your personal style, finding a venue that feels right for you means choosing somewhere that reflects who you are as a couple. 
It's helpful to work out a wedding vision together, based on your shared tastes, passions and even hobbies. The decor, architecture and local area all play a part in the feel of your wedding, and can set the tone for everything else – take a browse through Pinterest and look for some inspiration. 
Define your tribe
While making a guest list can be fraught with politics, it's a helpful way to narrow down your potential pool of wedding venues. If you're looking to throw a huge party, then a ballroom is a must – but if you're after a more intimate affair, then why not look for a boutique wedding venue that feels like a home away from home.
Wedding memories made around the table can be some of the most cherished, so checking out the seating options at a venue can help you to get a feel for how the space will look when it's full of your family and friends, and make sure there's room for the layout that works best for you.
Location, location, location
Choosing a location that's special to you can make your wedding venue feel extra meaningful – perhaps you spent a romantic weekend away at the coast, or you went for your first date at a cosy country pub? A venue that reflects your journey together can be a wonderful way to reminisce on how far you've come. 
If you're looking for a separate reception venue to head to after your ceremony, making sure it's close to a registry office or town hall can help your day to run all the more smoothly (after all, no one wants to be herding guests in a wedding dress!). 
Stay a while
We may be biased, but for us, a wedding venue which also offers accommodation is a fabulous way to help your guests really let their hair down. 
Booking a hotel wedding venue with plenty of room for your loved ones to stay gives everyone more time to dance the night away, less stress about taxis, and is perfect for guests with young children too. 
Make it special
Your relationship is unique, so your wedding venue should be too. Those little extra touches can go a long way, so ask your wedding venue how they can make your day a little less ordinary. 
After all, it's a day you'll remember forever, so why not go all out!
Here at The George in Rye, our optional extras include midnight munchies, port in the Sitting Room, pre-wedding pictures and a day-after brunch – all part of making your day as personal and memorable as possible.
Check the small print
It may not be romantic, but checking what's included in your wedding venue package is an important part of finding the perfect spot for your big day. After all this planning, you want the day to be as stress-free as possible, so make sure your chosen venue is able to take care of all of the things you'd rather not have to worry about; from food and drink through to chairs and crockery. 
At The George in Rye, our wedding package includes a stay in the Bridal suite, a personalised three-course menu, canapes and drinks, as well as a dedicated Wedding Coordinator, a Master of Ceremonies and a one-to-one wine and menu tasting session with our Chef. 
Go with your gut
Ultimately, choosing a wedding venue is a bit like choosing a home – you can check out all of the practical elements, but in the end it's about how it makes you feel. 
Make sure you book a guided tour of the venue you're interested in, and see if you can envision your special day taking place there. If it feels right, then it probably is!
If you're looking for a venue that feels like home, why not book a viewing at The George in Rye – we'd love to show you how we can add that extra bit of magic to your wedding day.