DECKING THE HALLS
In Natural Splendour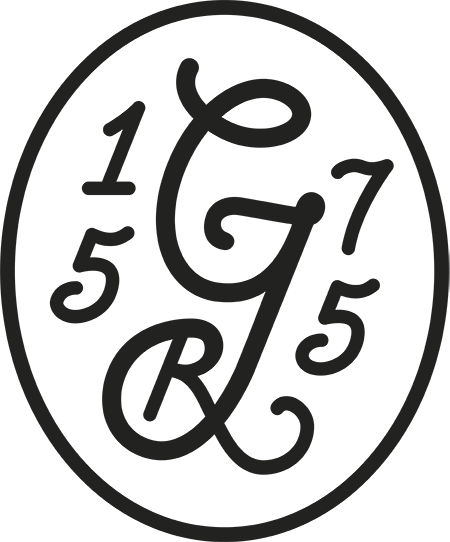 To celebrate Christmas this year, The George in Rye is bringing the outdoors in with botanical decorations that take their cues from nature.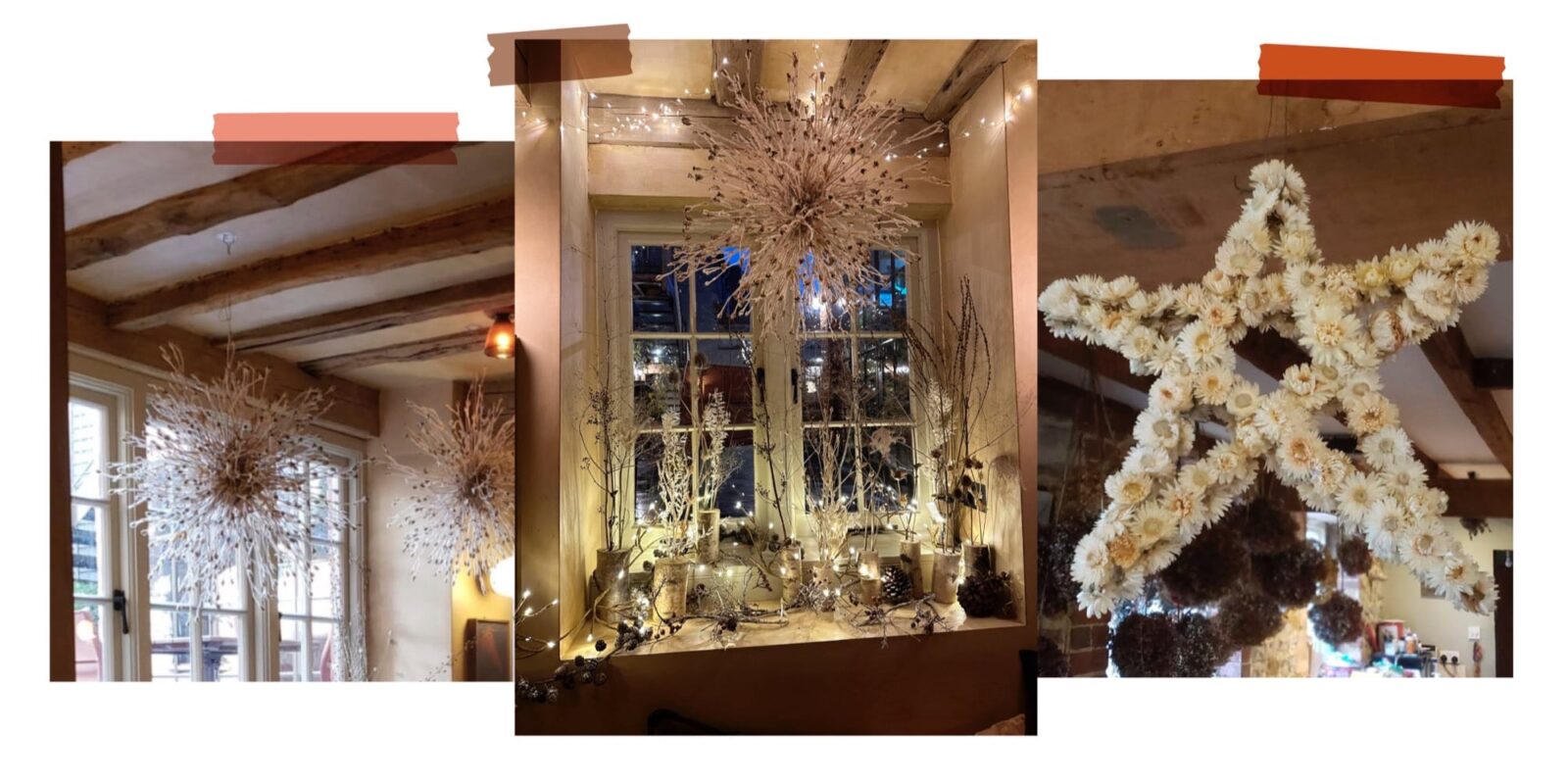 "The brilliant Alex Ball from Flowers in Rye has created a wonderland of dried and foraged flowers and foliage for us," says hotel director Katie Clarke. "The brief was simple: sustainable, natural, dried decorations that show off the hues and textures we find all around us. Garish glitter and tinsel are officially banished!"
Local florist Alex is renowned for her wild arrangements, combining seasonality, colour, structure and texture with great skill. "My style is naturally romantic," she says. "I draw inspiration from my love of gardening and the beautiful countryside surrounding Rye – and make use of plants I find in the local landscape."
Using organic materials that evolve in texture and tone as time passes, Alex has adorned the hotel with handmade dried wreaths, garlands and hanging decorations for a feeling of natural abundance and warmth.
"It's been a real labour of love for Alex," says Katie. "She has her own cutting garden, and she's been busy drying flowers for us for months and months – usually over her woodburner at home!"
Dried hydrangeas, thistles, eucalyptus and ferns all play a starring role, creating sculptural and richly layered silhouettes.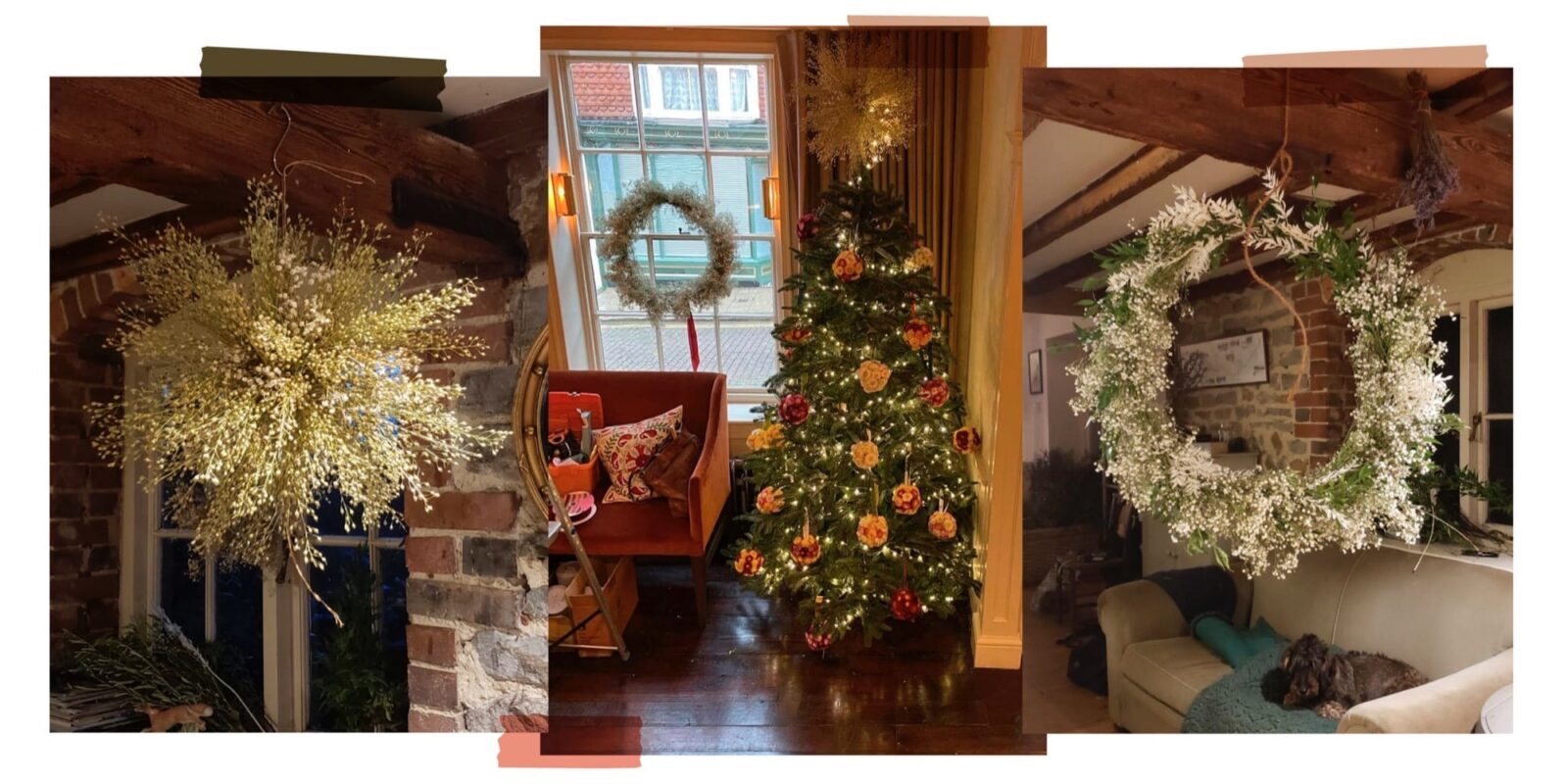 Joyful orbs of dried flowers in jewel-like shades of purple, red and gold take the place of baubles on the tree in the Dragon Bar. Generous garlands of foliage with artfully curled leaves and aged petals are draped above fireplaces and suspended from the hotel's ceilings.
Wreaths and giant 'snowballs' of dried Gypsophila have aged to a creamy white colour; their clouds of tiny flowers cleverly mimic winter frost and wiry stems evoke snowflake patterns.
With the devastating fire that forced the George to close in 2019, followed by the pandemic and an ambitious restoration project, this is the first time the hotel has been able to celebrate Christmas in three years. And the team intends to make it their merriest yet.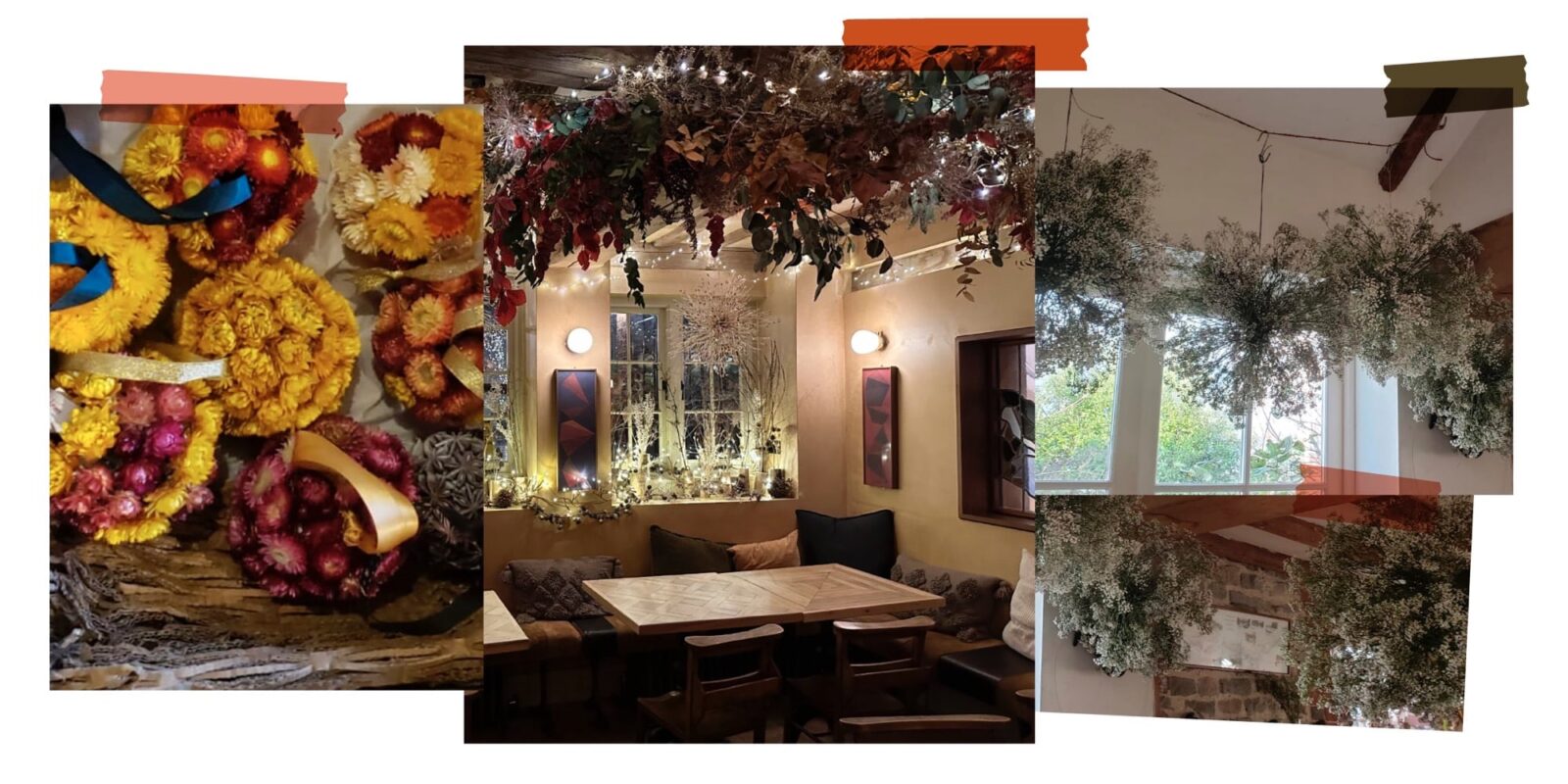 "It's just wonderful to be able to show off our hard work and give this beautiful historic building the decoration it deserves," says Katie. "We've had scaffolding up for the last three years, so everyone in Rye was very excited to see the giant Christmas tree being installed on the front balcony. It's a real focal point for the town."
Inside, the feeling of comfort and conviviality continues. "The candles are lit, the fires are roaring, the courtyard is illuminated, and the huge tree in the Ballroom is bedecked – everything's delicious, welcoming and twinkly – just as it should be at this time of year," says Katie. "And Alex's incredible botanical Christmas decorations are the icing on the cake. We hope people will come to admire them in person, and stay for a festive cocktail by the fire."