Checking-in with…
Tabby Cole from Rye Pottery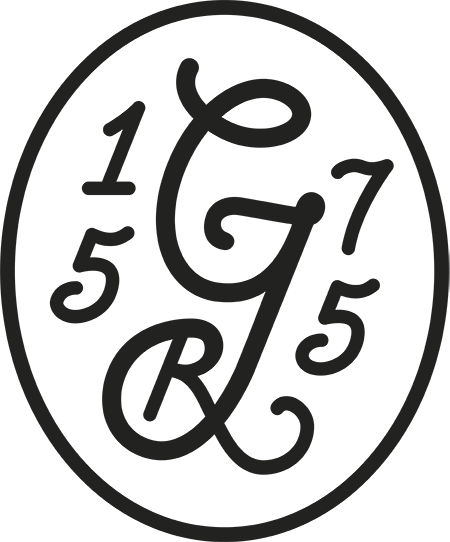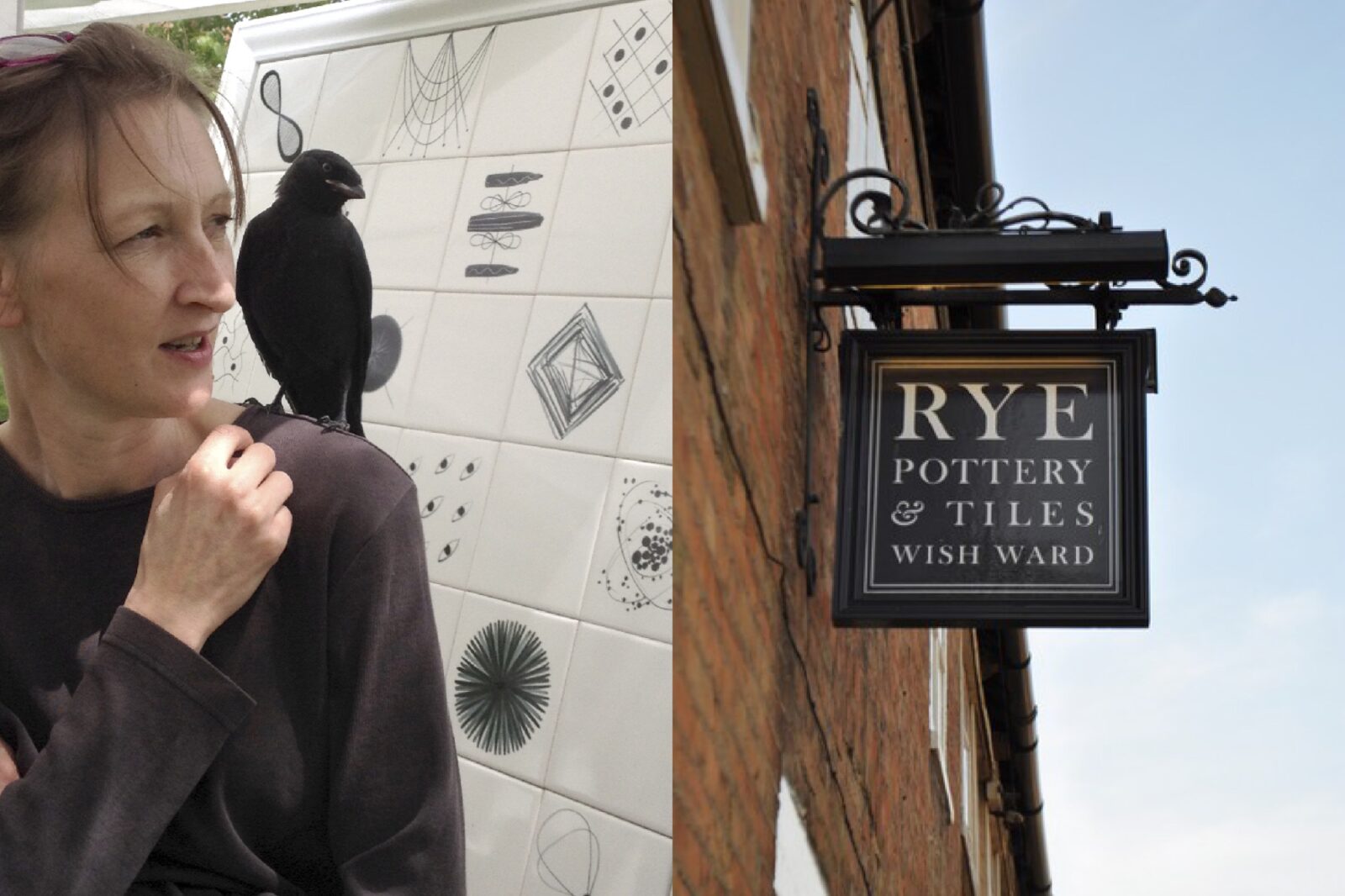 This month, Tabby Cole very generously took a break to talk to us, whilst managing the family business which she has run with her brother Josh Cole since 2012.
The siblings never planned to take over Rye Pottery. When both moved back to the area, around 2010, to be nearer their elderly parents who were still running the business , they had their own established careers; Tabby was working in film and Josh as an actor and running an online business. However, following a health scare in 2012, their father decided to wind down or sell the pottery. At that moment Josh realised he "couldn't let that happen", and over a bottle of wine, he persuaded his sister to join him! The pair modestly claim it was "a baptism of fire", and that they had to learn on the job, and from their experienced staff and craftspeople. However, Rye Pottery was literally in their blood – and on their hands. They recall early memories of following Grandfather Wally around the studio where he would distract them with a ball of clay so he could get on with the work at hand. Growing up they had Saturday jobs in the shop & workshops helping their parents. In hindsight, taking over the family business they had grown up in, seems a very natural completion of the circle and coming home in the true sense.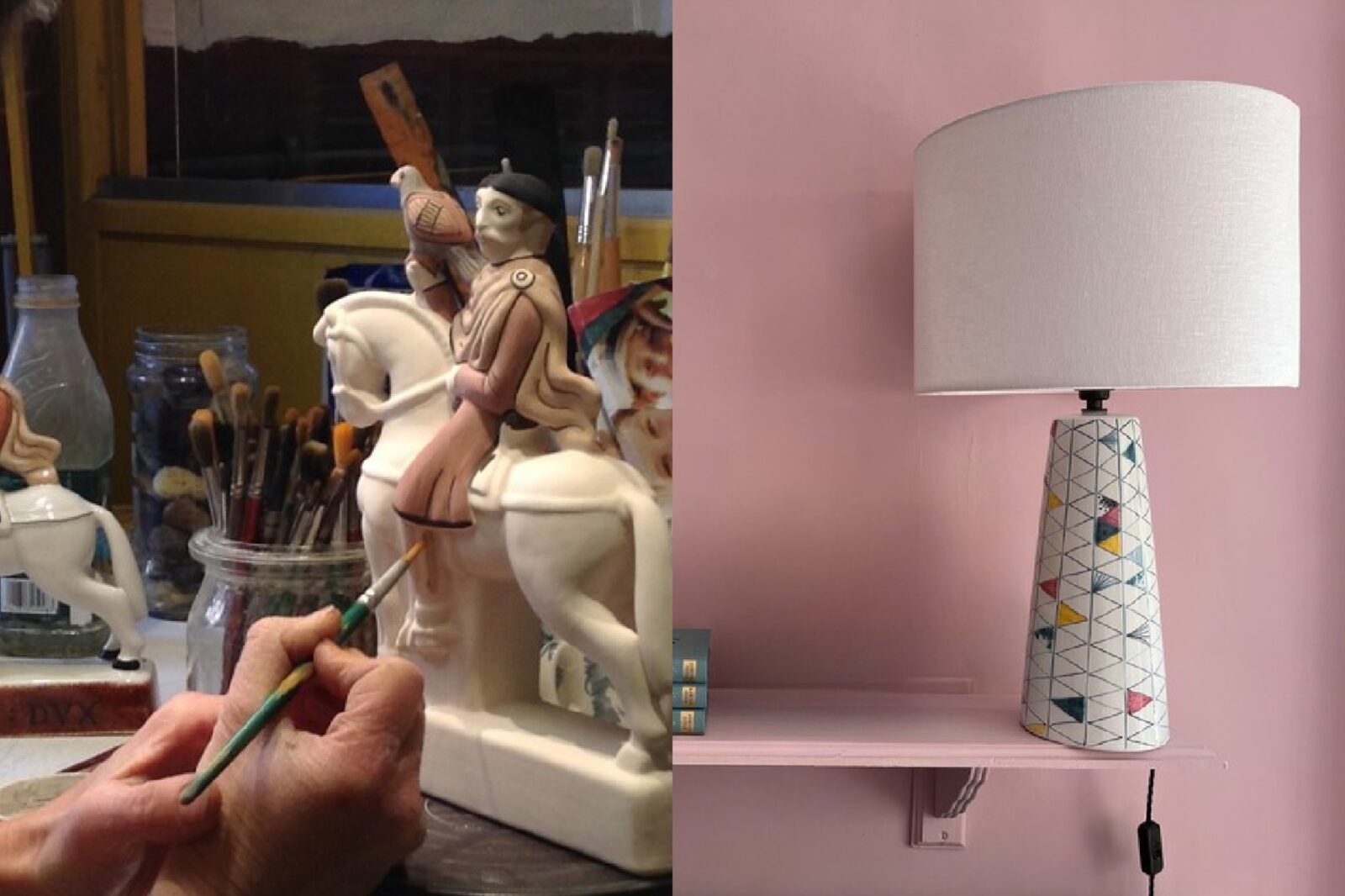 Fast forward to today, and the Coles have succeeded in re-establishing Rye Pottery as one of the country's foremost producers of handmade pottery. Besides their signature English Delftware, which still uses C17th time-consuming techniques (each piece goes through a minimum of 10 hand processes before completion) the extensive collection now includes hand produced tiles, homewares and decorative accessories, such as their famously collectable Sussex Pigs. More recently, contemporary versions of their celebrated Mid Century Modern collections, some of which were part of the Festival of Britain, are having a popular revival, proving true design classics do not date. Their signature "cottage stripe" kitchenware is included in both the V&A and British Museum collections.
What brings you to the George?
The George has been part of my entire adult life and I love how Katie and Alex have kept its essential character while giving it a wonderful, contemporary new lease of life. Katie is also the second, possibly third, generation of her family who have been customers of ours. At home she drinks her morning coffee out of Rye Pottery mugs and collaborated with us to produce a bespoke design for the bedrooms at The George. Now that's attention to detail.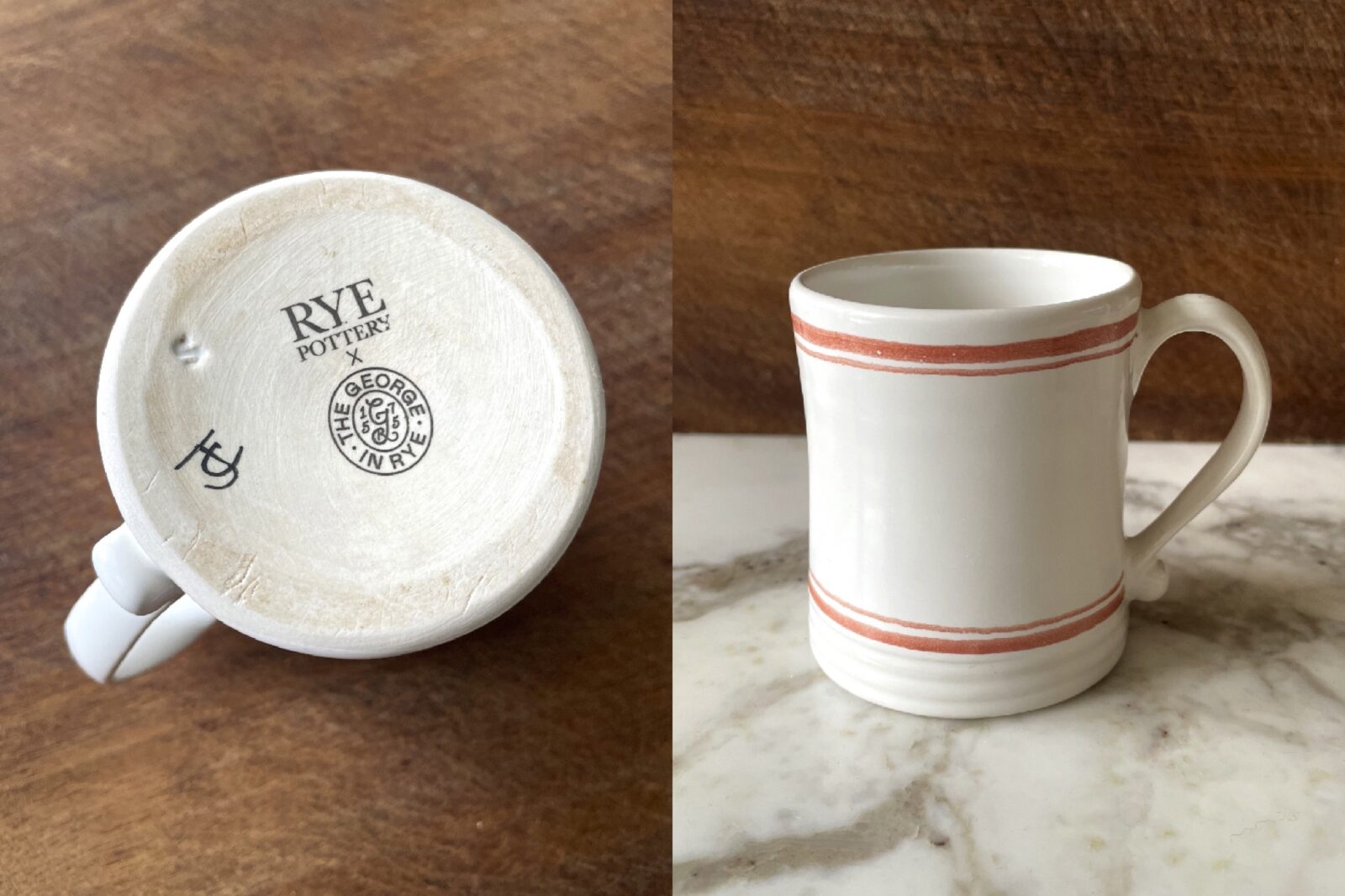 What is your earliest hotel memory?
Stopping at a small hotel enroute to the South of France in the '70s. We were excited by everything; the smells, the food, the light switches, the lifts – but oh my, the bathrooms. They had strange loos, bidets, showers and plugs that went up and down if you pulled a little handle. Disappointingly there was a drought, and no water came out of anything. So off we went for dinner and bed. The water came on in the middle of the night and flooded everything including the room below…
What is the best/most important part of staying away in a hotel for you?
Beds, crisp & expensive sheets and now I'm older a decent choice of pillows!
What are you currently reading/binge-watching/listening to?
Rewatching The Wire – again – and I never miss Masterchef.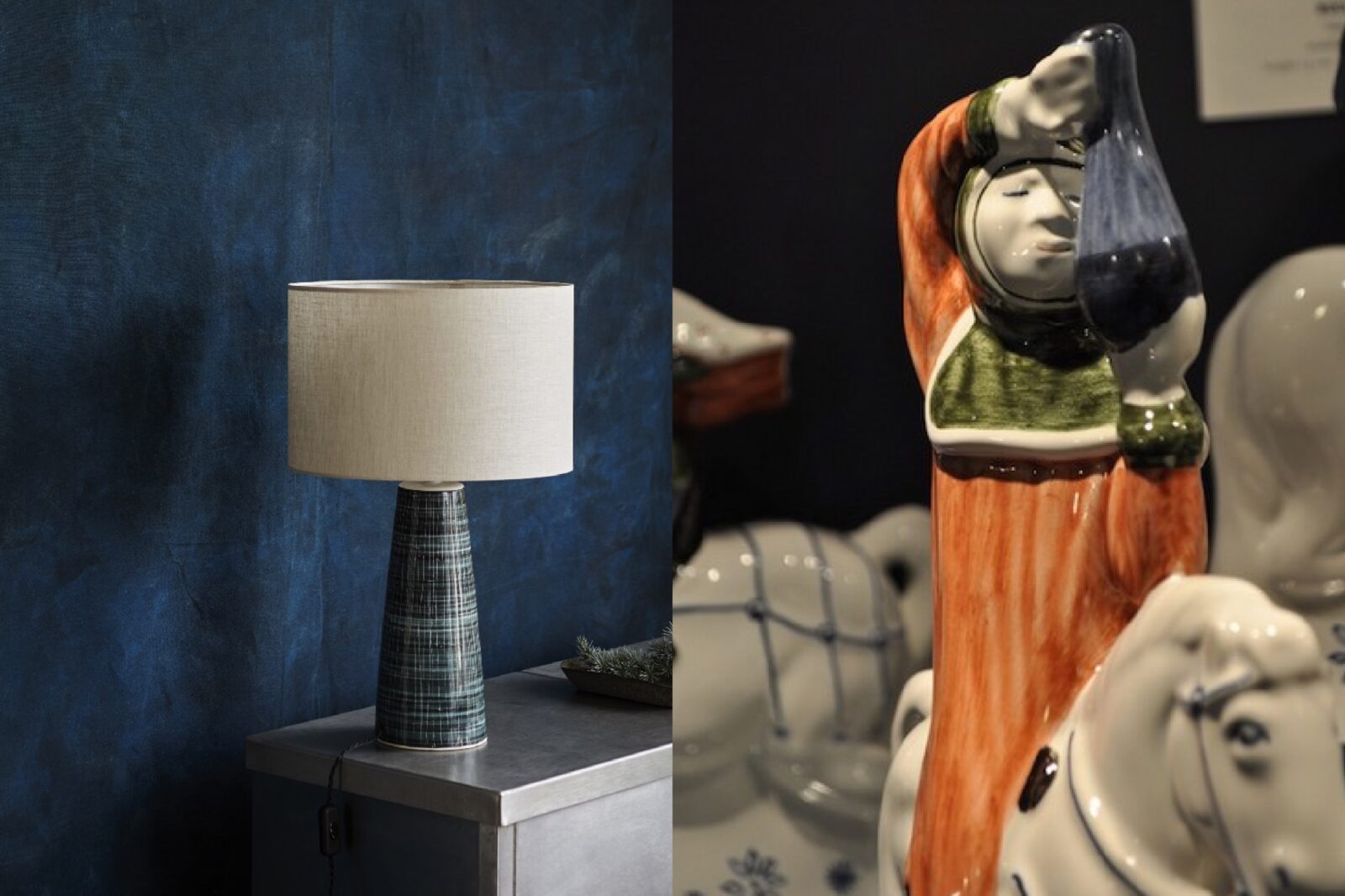 What do you always forget/lose when you go away?
Nothing! I am irritatingly diligent and punctual. On the rare occasions I do forget something I'm quite cross with myself. I can't even leave the house without an extra cardy "just in case".
Hypothetically, who would you most like to discover is a fellow guest?
To be absolutely honest, no one – I enjoy the buzz of other people in the environment, but I like the anonymity of a good hotel. If I was forced to bump into someone it would ideally be family or colleagues.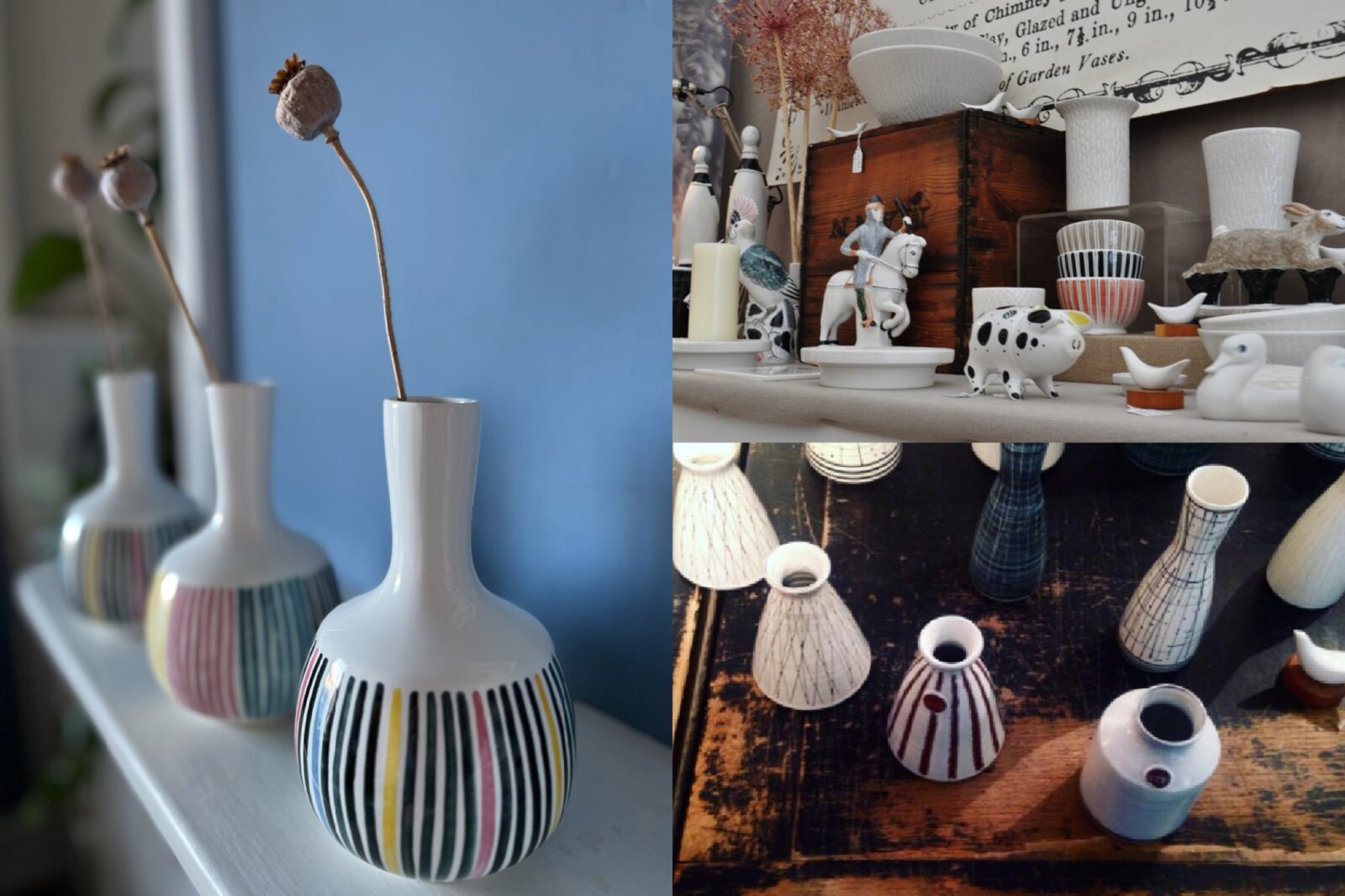 What helps you get to sleep at night? (Keep it clean!)
I'm such a saddo, Newsnight and current affairs podcasts.
My secret Rye discovery is…
Adams. In particular the printing room at the back, which is beautiful with incredible light. The smell takes me right back to my childhood.