Checking-in with….
MARIA SPEAKE of RETROUVIUS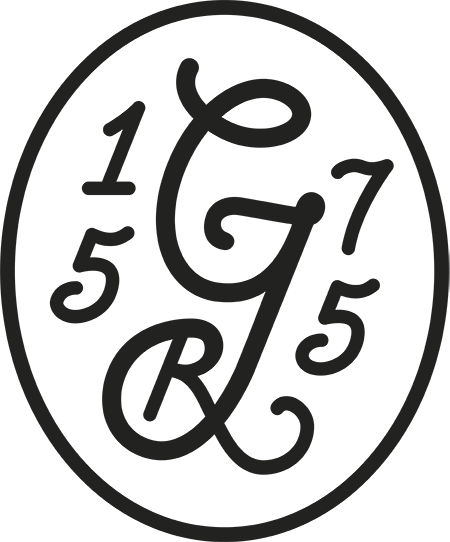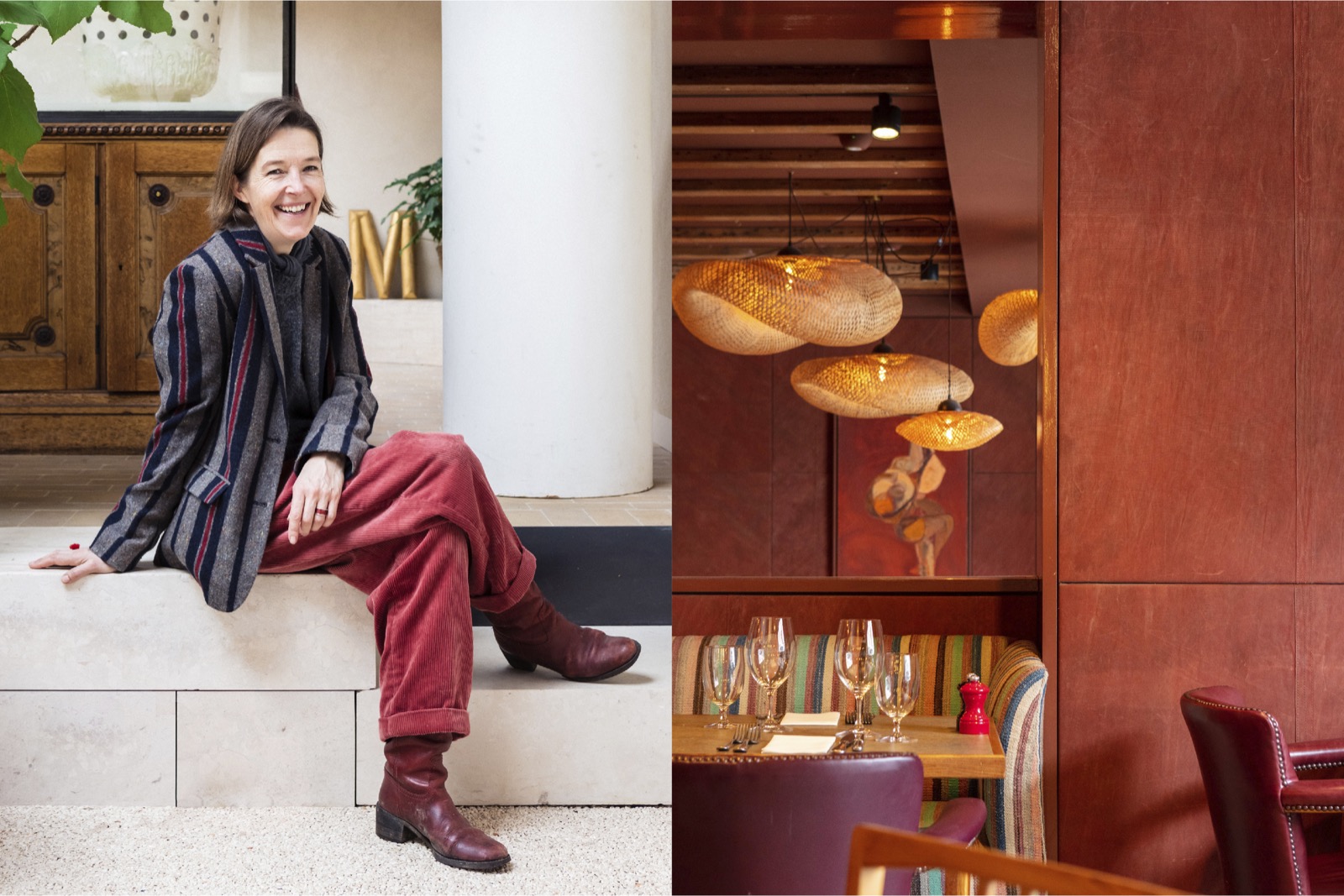 This month we managed to catch up with Maria, co-founder of Retrouvius. Retrouvius was born out of a reaction to the indiscriminate demolition that she and her partner, Adam Hills, witnessed in mid 90's Glasgow where they both studied. This started their mission to save and reuse all manner of materials, furniture, and fixtures… basically anything old that they could envisage being reappropriated and appreciated. From those earnest beginnings, Retrouvius is now firmly established in London's Kensal Rise as THE go-to address to source anything unique, unusual, and understood. Maria heads up the design studio which only accepts a few interior and architectural projects per year. So we were delighted that she was able to return to The George and work again closely with us alongside one of Retrouvius' first employees, James Stevens, on our very own and intense restoration project after the fire. We hope you are as happy as we are with the results.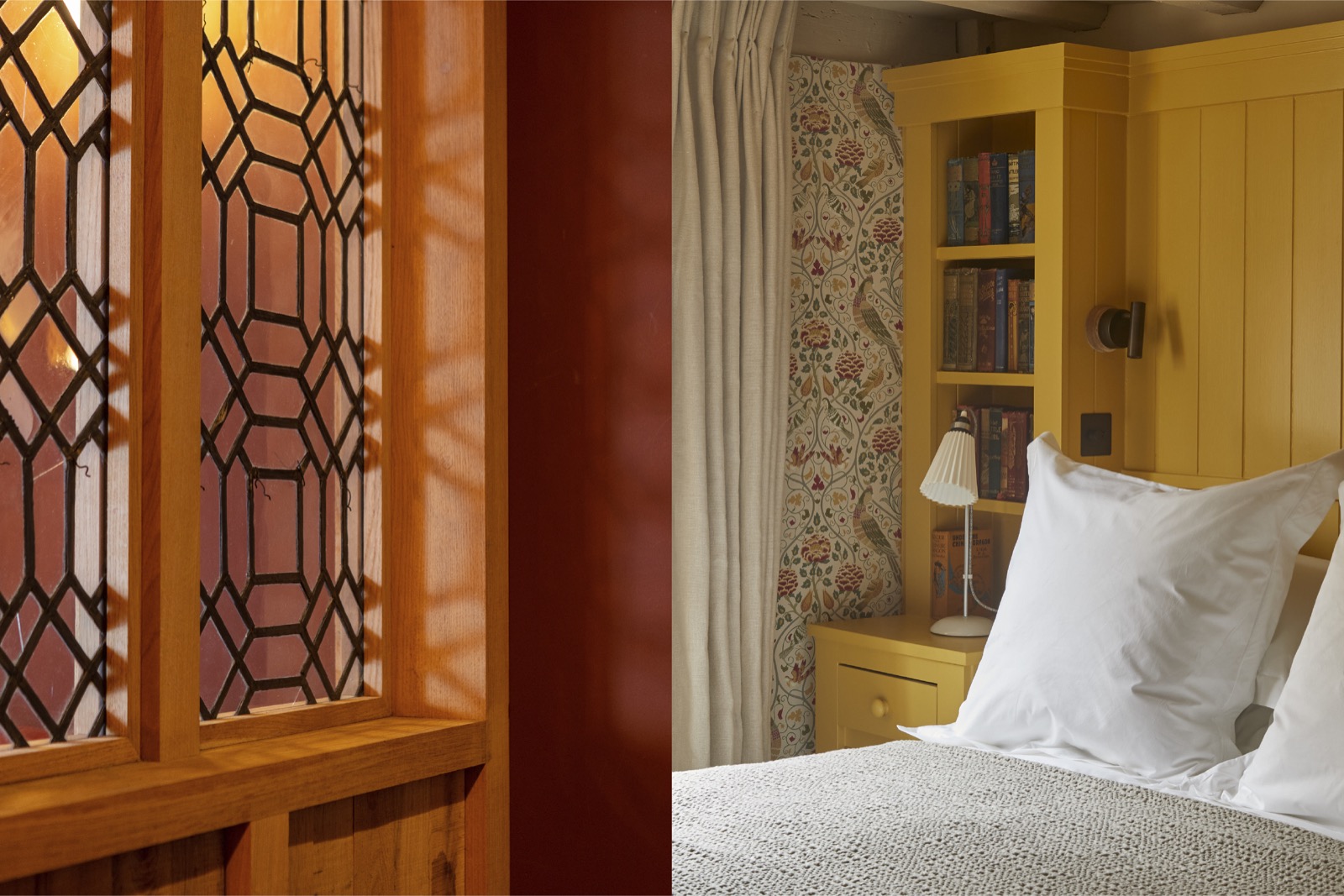 What brings you to the George?
One year on from the rather frenetic opening in 2022 we are back to photograph the rooms and bar and restaurant with Theo Tennant.
List 3 things you won't leave home without
Day to day life it's;
– A tape measure
– Poo bags 💩
– the dreaded phone!
What is your earliest hotel memory?
Oh golly, we were never really a hotel staying family. No money. Stayed with friends & family.
But…..
What is the best/most important part of staying away in a hotel for you?
A relaxing bath in the UK is a must. Good big bed and a bar.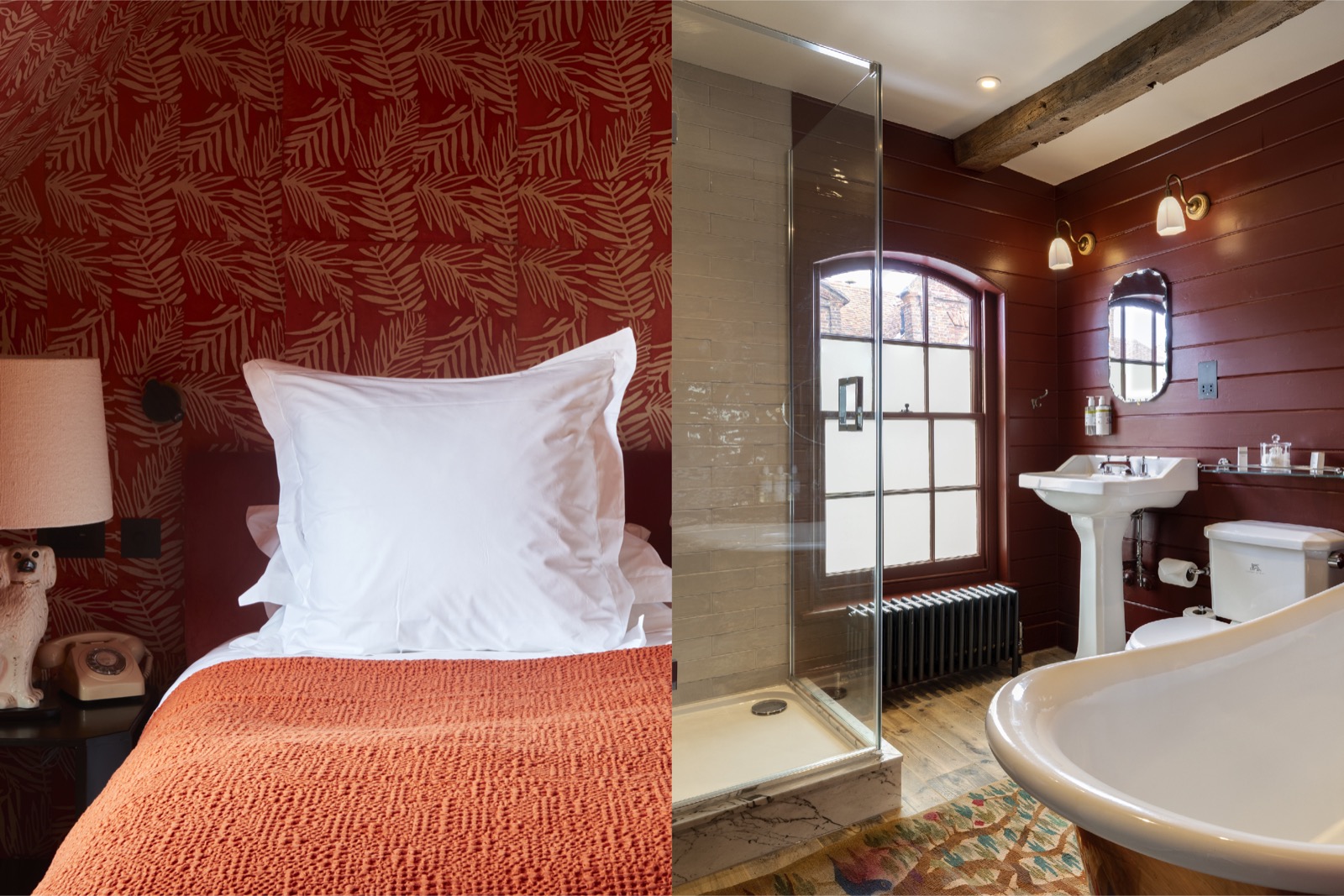 What are you currently reading/binge-watching/listening to?
For total contrast, am loving watching Matthew Macfadyen as polar opposite characters in Succession and Little Dorrit.
Re-reading The Salt Path by Raynor Winn.
What do you always forget/lose when you go away?
I rarely mind if I have forgotten something, just believe it's moved on to a different chapter in its life, be it phone charger or jumper.
Hypothetically, who would you most like to discover is a fellow guest?
For a laugh – Miriam Margolyes
For a flirt – Richard Burton who did apparently stay at The George before Katie & Alex's time.
For learning – I'd love supper with Tim Spector & my new Insta find Richard Perkins, loving his regenerative farming ideas.
What helps you get to sleep at night? (keep it clean!)
Delicious herbal teas, gallons of the stuff.
My secret Rye discovery is….
Alex Macarther's monastery, an impressive restoration of a hidden gem. Powerful reclaimed items and impressive decorative antiques, definitely worth a visit.
Visit the Retrouvius website.